Hello guys, currently I have been playing with this Poison Mini P.E.K.K.A deck at Arena 8 and everything is just amazing! The author of this deck, Gcw0068, used it to get to Arena 8 before from 2500+ trophies so I strongly believe this deck works well at Arena 7 too! My recent battle logs with this deck: 30-5-10 (Win-Lose-Draw). This deck utilizes the Mini P.E.K.K.A as the main damage dealer but you can use it to deal with Hog Rider and Royal Giant, which are extremely popular at this time,
Clash Royale Arena 6 Deck – Poison Mini P.E.K.K.A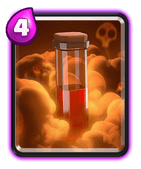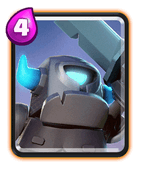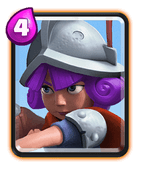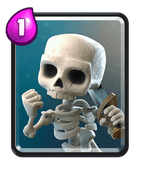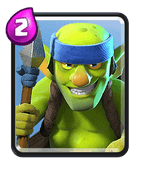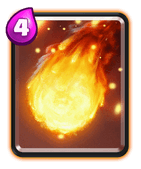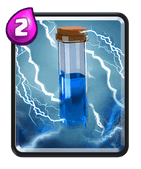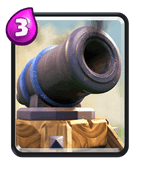 Cards
Poison: Although this deck uses the Poison on offense as a fundamental attack strategy but you can use it on defense too when necessary. Poison is great against Hog + Goblin, Barbarians, Bomber, Witch,… push, especially Huts.
Mini P.E.K.K.A is your main damage dealer in this deck. It is extremely great against Hog Rider and Royal Giant, 2 most popular troops at this time. After defending, launch an counter attack with your Mini P.E.K.K.A and try to protect her in order to get to the opponent's Tower. You can somehow replace her with Prince but I don't recommend doing this as stated above, Mini P.E.K.K.A is much better for the current meta game.
Musketeer is an effective ranged damage dealer. She is very useful on both offense and defense. She can easily deal with the Cannon (very popular right now), Baby Dragon,… and help your Mini P.E.K.K.A a lot on offense.
Spear Goblins: One of the most useful cards in game. They are effectively used on defense, in almost every situation. I talked about them a lot in the previous guides so I don't have to say much about them now, right?
Skeletons: Trust me guys, they can do tons of things with just the 1 Elixir cost. You can use them to distract P.E.K.K.A, Mini P.E.K.K.A, Royal Giant, Prince,… and even deal with Wizard and Witch.
Cannon: Hands down Cannon is still one of the greatest defensive building in Clash Royale. You will want to use it reactively against Hog Rider and Royal Giant.
Fireball is effectively used to deal with swarms and finish off Tower. Make sure you know how many damage your Fireball deals (simply hold on the card in the battle for a few seconds to see it)
Zap is effectively used to kill Goblins, skeletons,… to protect your Mini P.E.K.K.A. Sometimes, If you can do the timing well, you can use Zap and give your Mini P.E.K.K.A 1 more hit to the Tower.
General Gameplan
I like opening the battle with a Musketeer behind the King's Tower as this allows me to set up an initial push If I want. Sometimes, I can open the battle with Mini P.E.K.K.A + Spear Goblins + Zap combo too but this is a bit risky. Using Spear Goblins at the beginning to deal hundreds damage and wait for your opponent to counter is also not a bad move at all.
Attack Strategies:
The main push of this deck usually has Musketeer in the back protecting the Mini P.E.K.K.A (of course you don't need to use the Mini P.E.K.K.A all the time). This push can be assisted by Spear Goblins. If your opponent plays Barbarians, you can either Poison or Zap them in order to help your Mini P.E.K.K.A 1 hit them. Anything weaker than Barbarians on offense is pretty easy to kill because of the help of your Poison but sometimes it's better to use Mini P.E.K.K.A + Zap combo as it uses less Elixir than the Poison (against Skeletons, Goblins,…).
Musketeer + Spear Goblins is a good push too, small but effective. Sometimes, after defending, If my Musketeer is at low HP, I like placing Skeletons down, in front of her to protect her and allow her to do some more shots to the opponent's Tower.
Defense
Hog Rider and Royal Giant can be easily countered by Cannon and Mini P.E.K.K.A. I can defend against almost any push of these 2.
Against Barbarians and other big pushes, Fireball + Poison is just super useful! I did write an in-depth guide about this before. I strongly recommend you take a look at here for more information! Basically, with the help of your Poison and Fireball, it's extremely hard for your opponent to launch a big push.
Miner? Use Skeletons + Mini P.E.K.K.A.
Sparky? Take a look at here!
Updating..
Okay so that's some important things I want to share with you today! If you are looking for more tips, please take a look at here. Have a nice weekend with Clash Royale my friends!