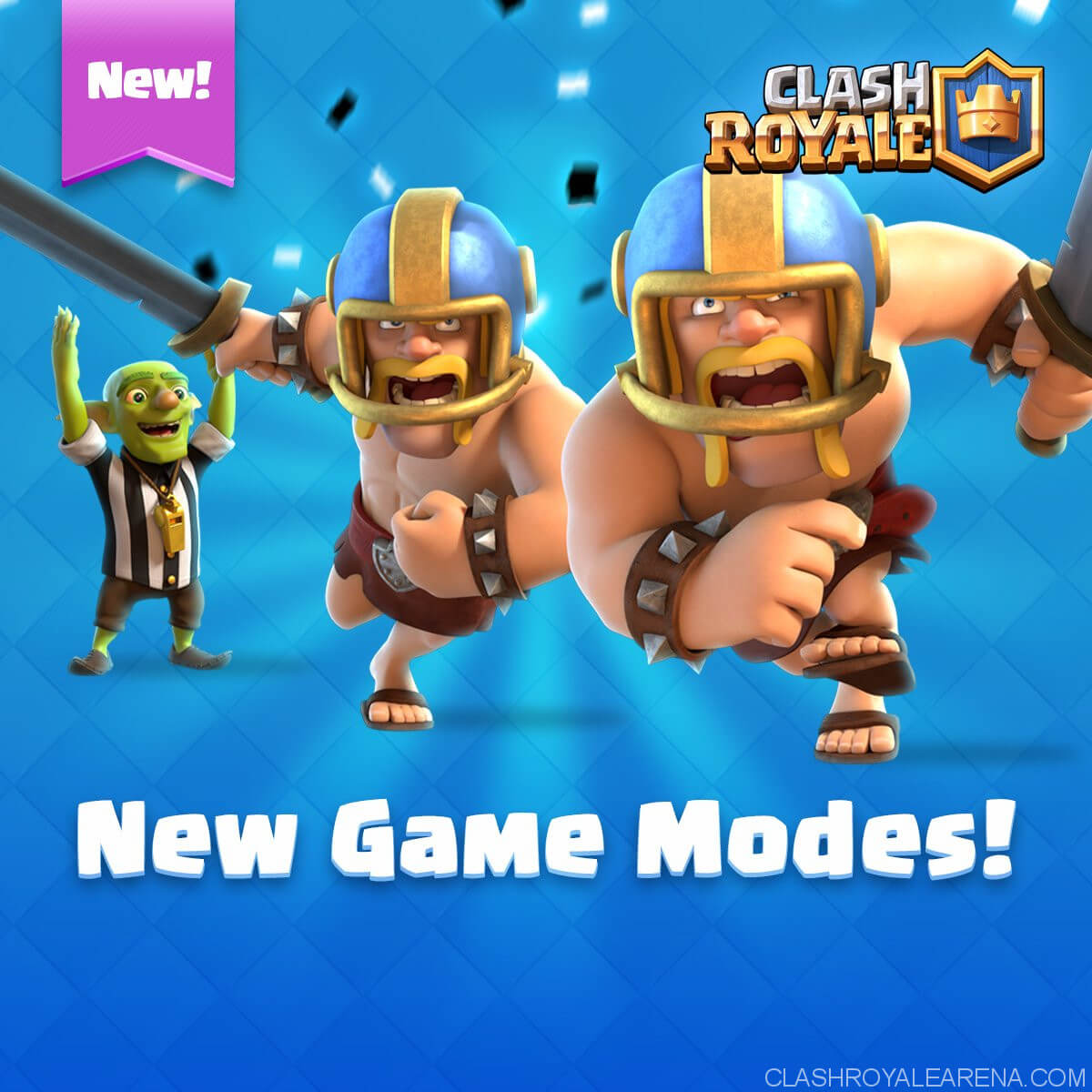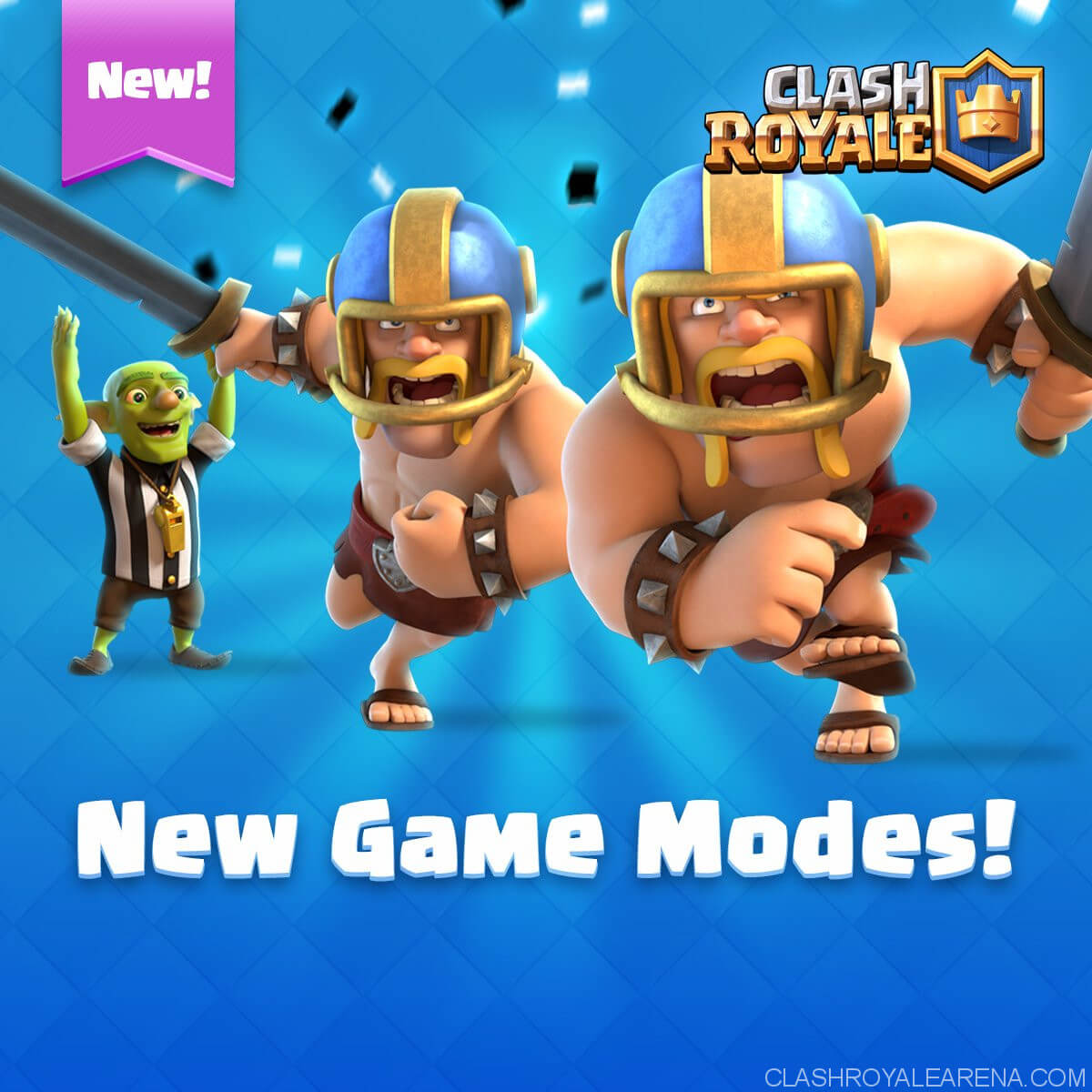 New Touchdown Mode, Gold Rush Event and Mirror Challenge
Gold Rush Event
First, we will have the Gold Rush event.
This will last for 3 days and 4 hours (could be changed in the future). During this time, you will be able collect 5,000 Gold via the ladder by destroying the Arena Towers.

Destroying the first Arena Tower will give you 100 Gold, the next one is 200 Gold and the King's Tower is 300 Gold. So you can get 600 Gold in total.
Touchdown Mode
As we all have already known, we are going to have a brand new game mode in this Clash Royale update, it is the Touchdown Mode.
Do everything you can to get a troop cross the touchdown line at the end of the Arena.
Troops will run in straight lines until get lured.
1 troop crossing the line = 1 Crown. Get 3 Crowns first to win the game. Otherwise, the one who gets more Crowns in 3 minute will win the game. There will be sudden death also.
x1 Elixir and x2 Elixir phrases remain. The first 2 minutes are x1 Elixir and the rest is x2 Elixir.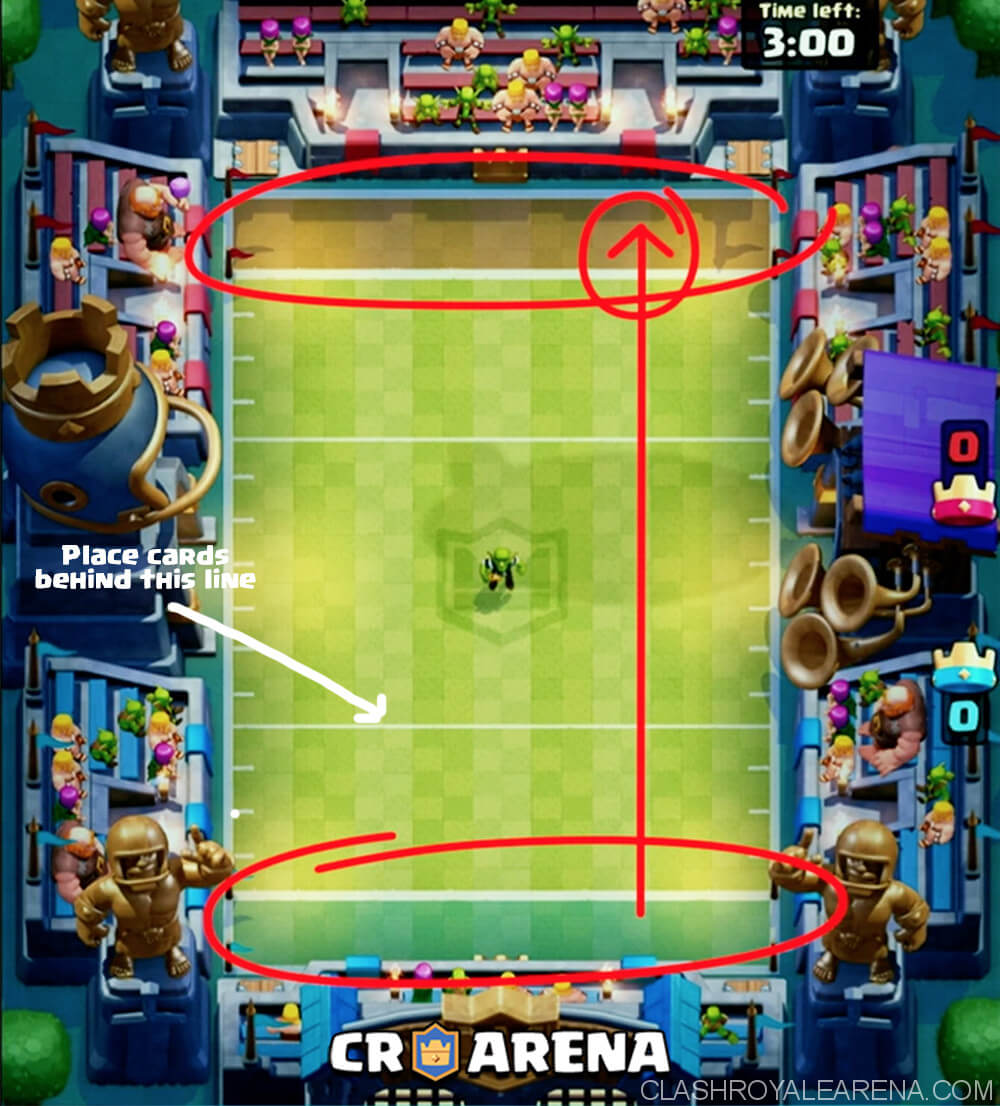 For more details about this mode, please watch this video:
In the Touchdown 2v2 Challenge, you will get a Gold Chest at 3 wins and a Giant Chest at 6 wins.
Mirror Challenge
Play 2v2 against opponents with the exact same decks. Every deck contains Mirror!
Join and get the one-time rewards!
3 Wins = Golden Chest
6 Wins = Giant Chest.
New 2v2 Features!
During a Challenge, you can choose to play with your friends or with a stranger.
After a 2v2 battle, you can request the partner for a rematch and chat with them with lots of new emotes: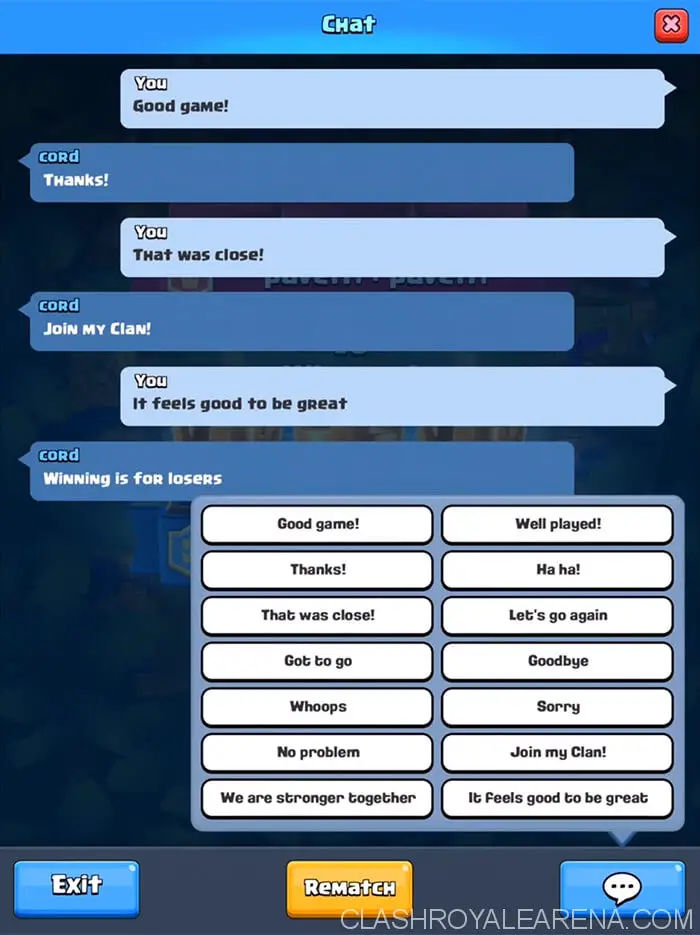 Misc
There will be some daily casual challenges, where all players above level 4 can enter.
The new thing is, If you lose a match, it doesn't count. So you can just keep playing until you hit the threshold.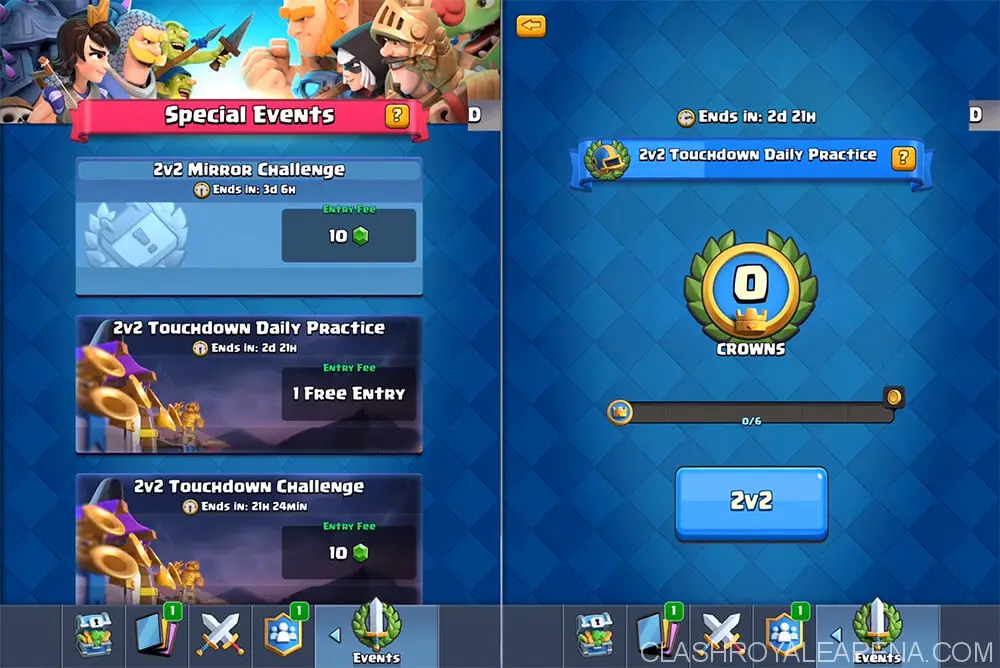 Towers will have a new golden skin as leaked before: