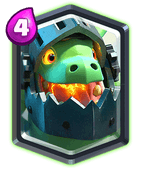 Inferno Dragon
" Shoots a focused beam of fire that increases in damage over time. Wears a helmet because flying can be dangerous."
The Inferno Dragon is unlocked from Arena 6 (Builder's Workshop). The Inferno Dragon is, as the name suggests, a combination of the Dragon and Inferno Tower. It excels at destroying high health tanks.
Strategies for using Inferno Dragon
The Inferno Dragon is an incredibly unique card that excels at killing high health units from above but is abysmal when facing other cards, like swarms. The Inferno Dragon has the potential to dominate games, but must be facing a specific deck.
It is crucial to use the Inferno Dragon in select circumstances. Against swarms, air-targeting units, and fast units, the Inferno Dragon can be useless. Use the Inferno Dagon against big tanks and use another card to stop the support units like the Wizard can't take it out. Make sure to place the Inferno Dragon close to your tower so cards don't outrun it.
To stop the Inferno Dragon, you need to abuse take advantage of its weaknesses. Even Skeletons can stop it because of the time it takes for it to retarget. It can also be pulled by a singular unit. If it locks onto your tower, you need to do everything you can to stop it. Using cheap spells or the Ice Spirit can cause it to reset. The best time to Zap the Inferno Dragon is 4 seconds in, as that is right before it reaches its third damage tier.
Inferno Dragon Decks
The Electro Dragon is typically used in decks that lack the ability to take care of high hitpoint units.
Deck #1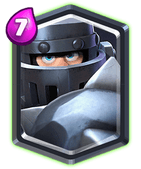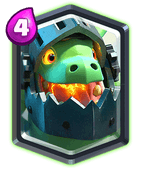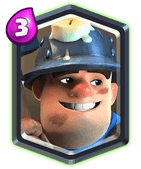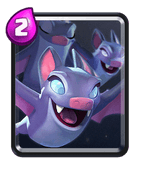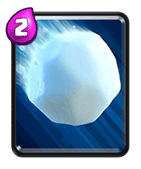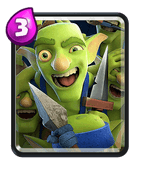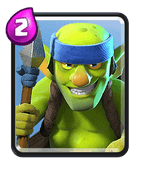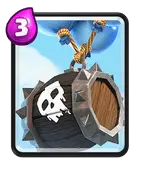 Deck #2


Decks
When facing certain archetypes, the Inferno Dragon can become almost useful. It struggles against cycle decks and baits. However, it excels against Lavahound, Golem, and PEKKA decks.
Replacements
The Inferno Dragon can be replaced by it's the most obvious replacement, the Inferno Tower, but also other tank killer cards.