Okay guys so are you looking for a funny Clash Royale Chest Simulator application which allows you to open any chest in game and getting cards for free? I am going to show you some stunning stuffs like that in this page!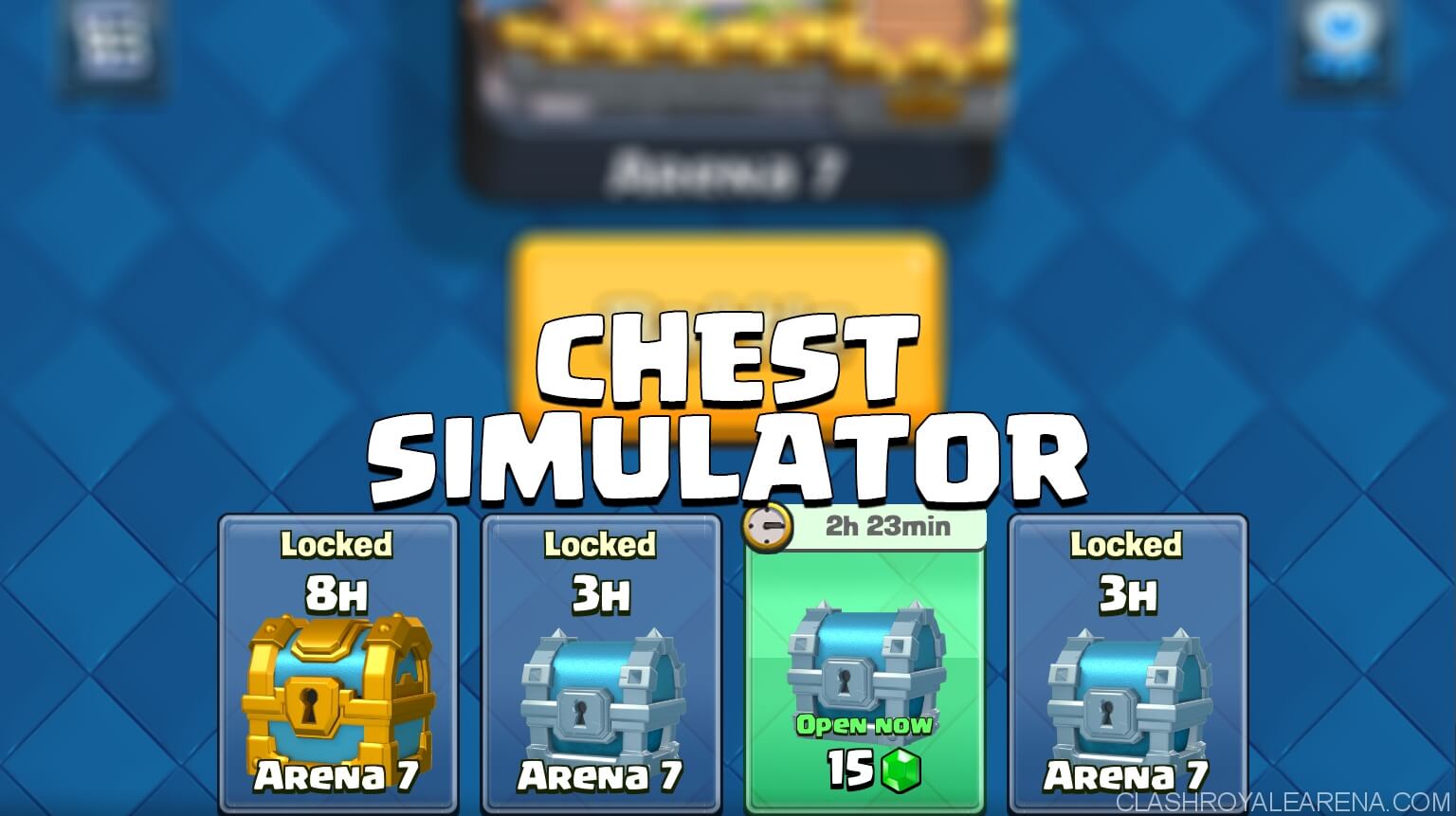 Clash Royale Chest Simulator – Open Chest and Get Cards For Free

Note:
This is just simulation and it is totally for fun. You are not going to get any REAL Card and Gold for the real Clash Royale game.
I am not officiated with these applications in any way. I saw them on the App Market and just want to share them here because they are very funny.
Technically, these applications work based on the real game mechanics. You can read more at this page to see how actually the chest system in game works!
Chest Simulator for Clash Royale
Currently this app only supports Android. I am going post the iOS version here once It is released. This app is updated to the latest Clash Royale card database.
This is not a perfectly made application with beautiful animations. It is not also very similar to Clash Royale graphics, but, seems like the author has putted lots of works into this app and I really want to share it with you guys.
This is the main page of this Clash Royale chest simulator: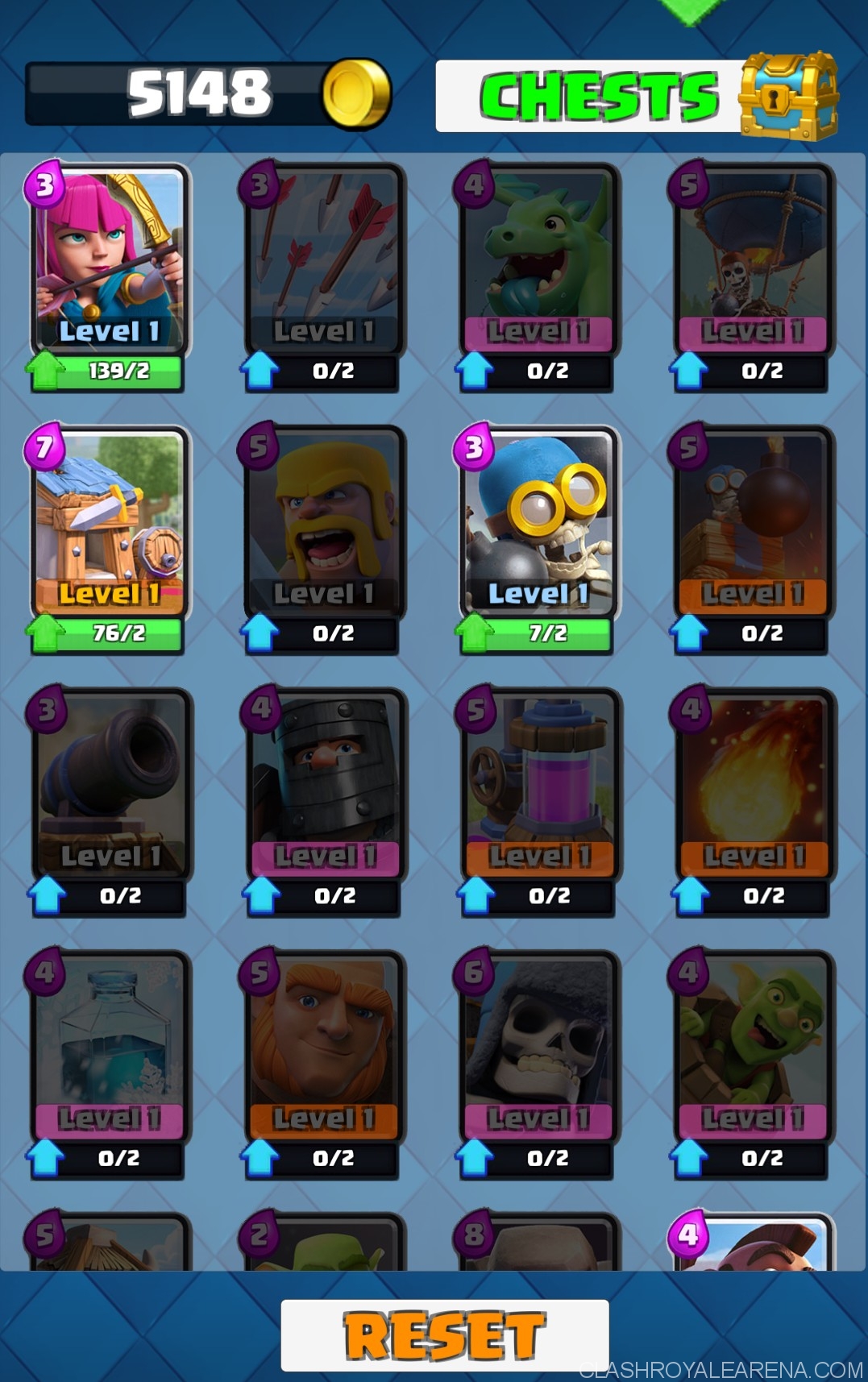 This page shows the list of cards you have, just like the Deck menu in the real Clash Royale game. You can easily see the quantity of your cards here, as well as upgrade them.
Simply tap on the "Chest" button in order to chose any chest you want to open: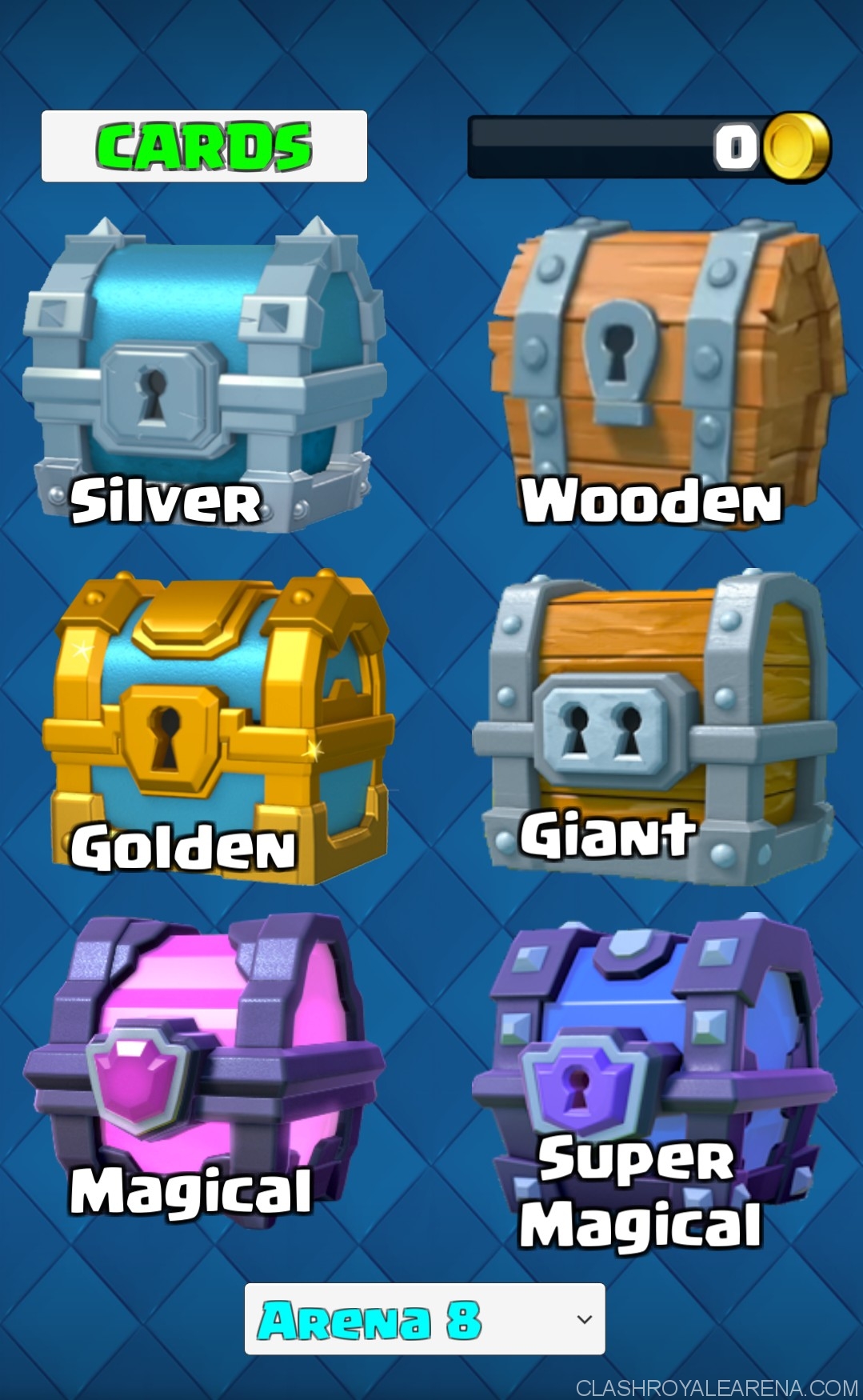 As we all know, the quantities of cards from chests in each Arena are totally different. You can easily chose Arena to open chests. For example, in the screenshot above, I choose "Arena 8".
It's such a long time not open any Super Magical Chest, I would love to get one for free LMAO.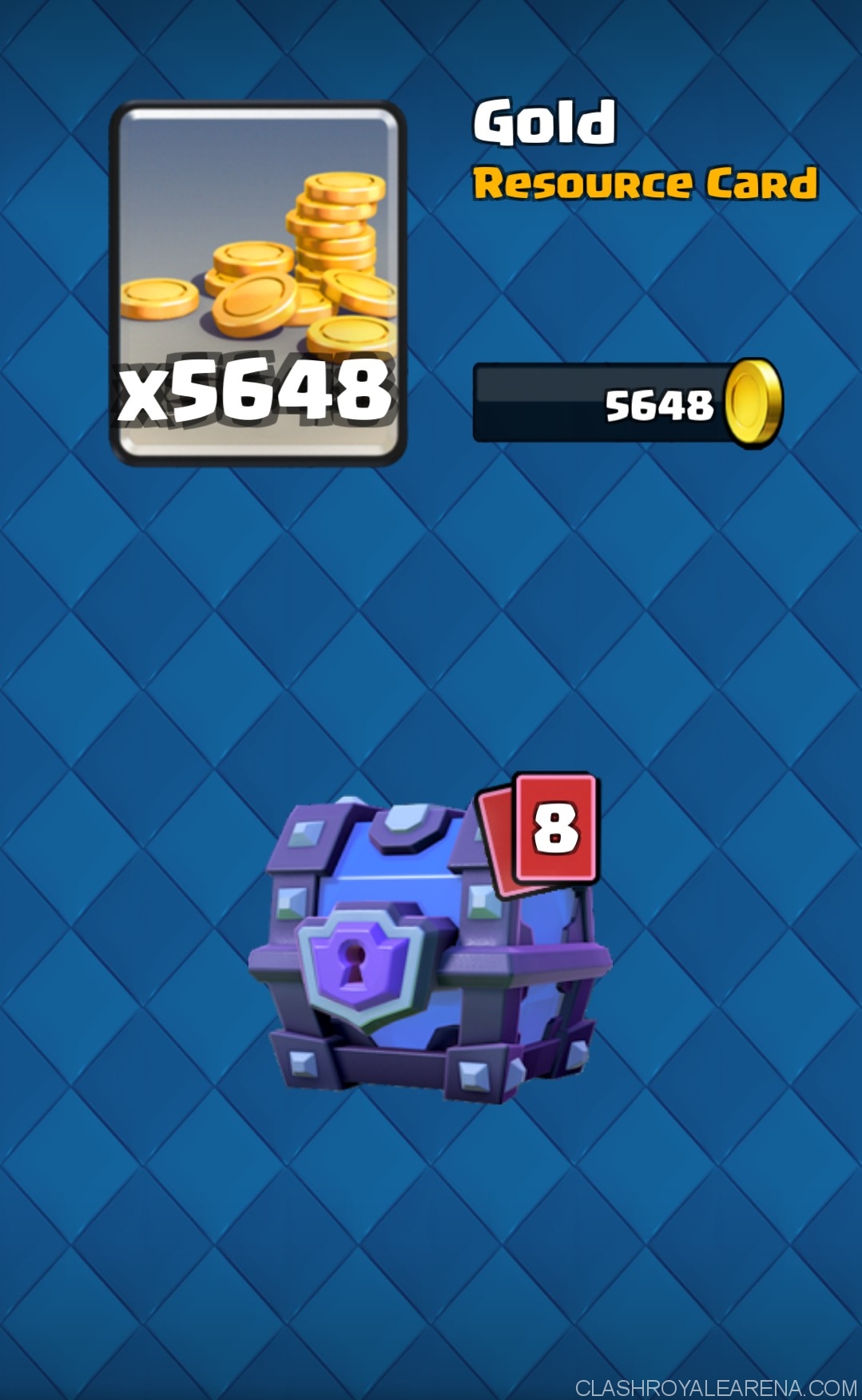 Wow! Lots of Gold!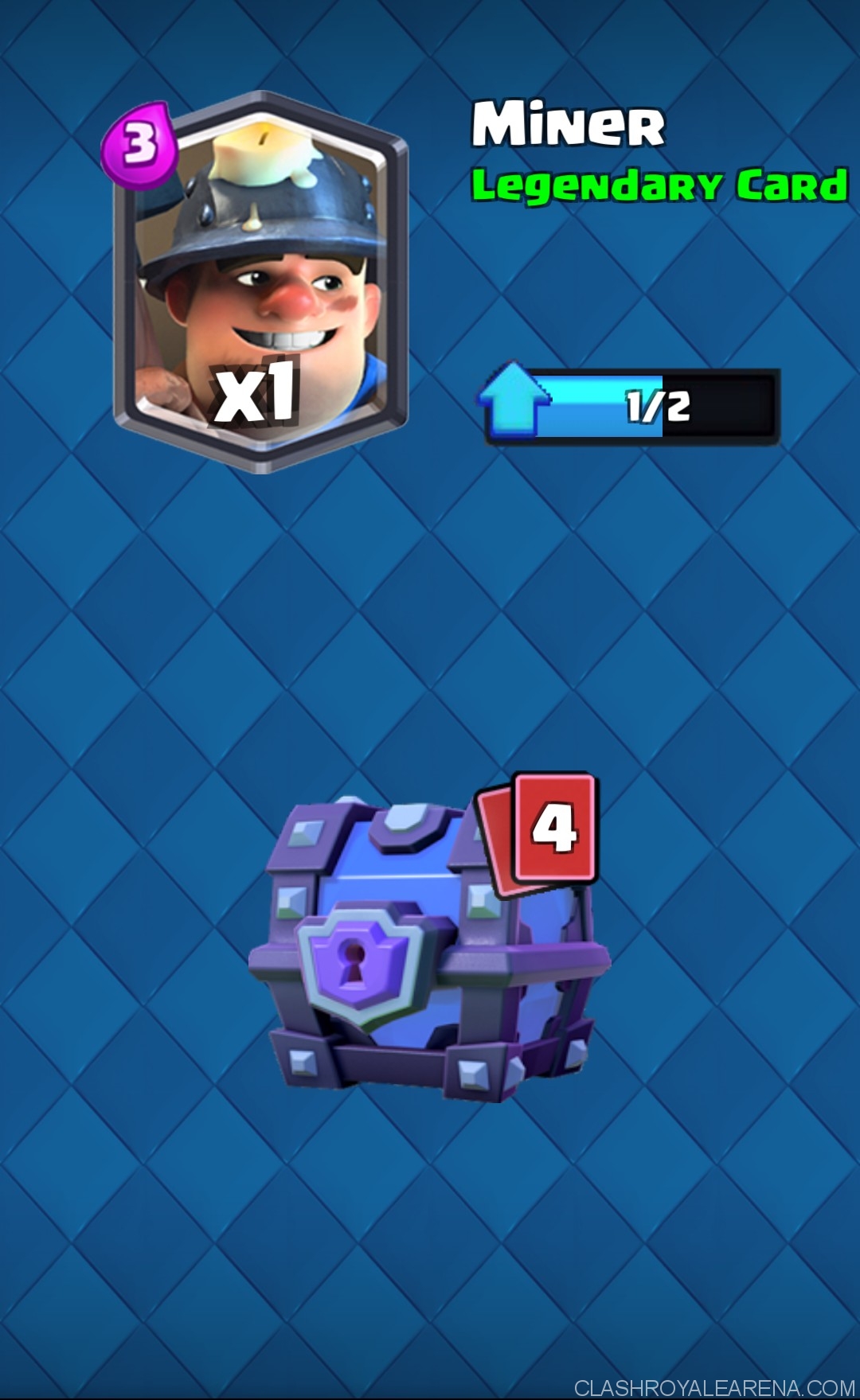 And after opening couples of chests, finally I got the Miner. Awesome!
In addition, you can try these apps, they are pretty similar to the one above:
---
If you accidentally came to this page, this is a small review of this game for you
Clash Royale – Play The Game And Enhance Your Skills
It is a strange fact there are many people, who like to avoid freemium games, available on the web. They are more eager to click on those games, where the developers want the players to pay money. However, it would really be a mistake, if you also like to skip another latest free to play game- Clash Royale. This 4-minute vivid rollercoaster is truly easy to start or quit.
Towers and cards in the gameplay–
On its gameplay, Clash Royale blends tower protection with competitive RTS. This game is run on some portrait-related battle field with tower-defended paths lining your base. Every player may get 3 towers, and among them, two are smaller sized towers, while the remaining one is king tower. There are also cards that are loaded with various spells and units; all of them need elixir in order to get triggered. As a player, you will perhaps like to apply perfect deck strategies that make the gameplay more amazing.
Progress options of the game–
The progress system of Clash Royale is quite simple-winning battles offer players some Trophies that enable them to move ahead to subsequent Arena. New Arenas release the opportunity to find fresh cards. However, drawing any different card at the game's later phase is not much rewarding as the gamer is not encouraged to test new cards.
There are some other options to have progress; however, they're also hidden behind time-gates. While you strike the third level, you may join any clan and accommodate card appeals for charitable clanmates for the fulfilment. Donation of cards gives you slight experience along with gold; thus, the players, in fact, donate as it is the only means to have some progress. However, you may place only a single card appeal every 8 hours; your own request lasts only 1 hour. Therefore, when your appeal cannot be accomplished during the particular period, you have to wait for another 7. If you are thinking why the developer, Supercell involves time-gate donations, the reason is that it offers small progress.
As Clash Royale involves very limited cards, most of the players, who have 2000 Trophies, should possess ninety percent of the unlocked cards. Because almost every player avail same cards, meta-game remains extremely spontaneous. In other words, while there is the tuning renews of cards or some cards get weakened, every player revises their decks immediately. Players of higher level of Arena levels find modification of many of the decks as mostly chosen cards become weakened and cause low demand of the cards.
Thus, the gameplay of Clash Royale is really wonderful. It rubs every itch that you desire from a MOBA or CCG. Though it is a free game, some of the game items may be bought, by investing real cash. In fact, you will be able to carry out friendly battles that are quite desirable thing for the development of your own gaming abilities. Overall, it may be said that this is smart but tough online game. Yet, there are some true senses that an appropriate strategy may bring down a player.
---
In Conclusion
Depending on your needs, you can use this chest simulator app to simulate things before buying real chests, to see how rare Legendary actually is. Just check it out to see If it's worth it If you buy real chests in game.
Okay so basically that's it guys! Hopefully you will enjoy this Chest Simulator app for Clash Royale! Good luck my friend!