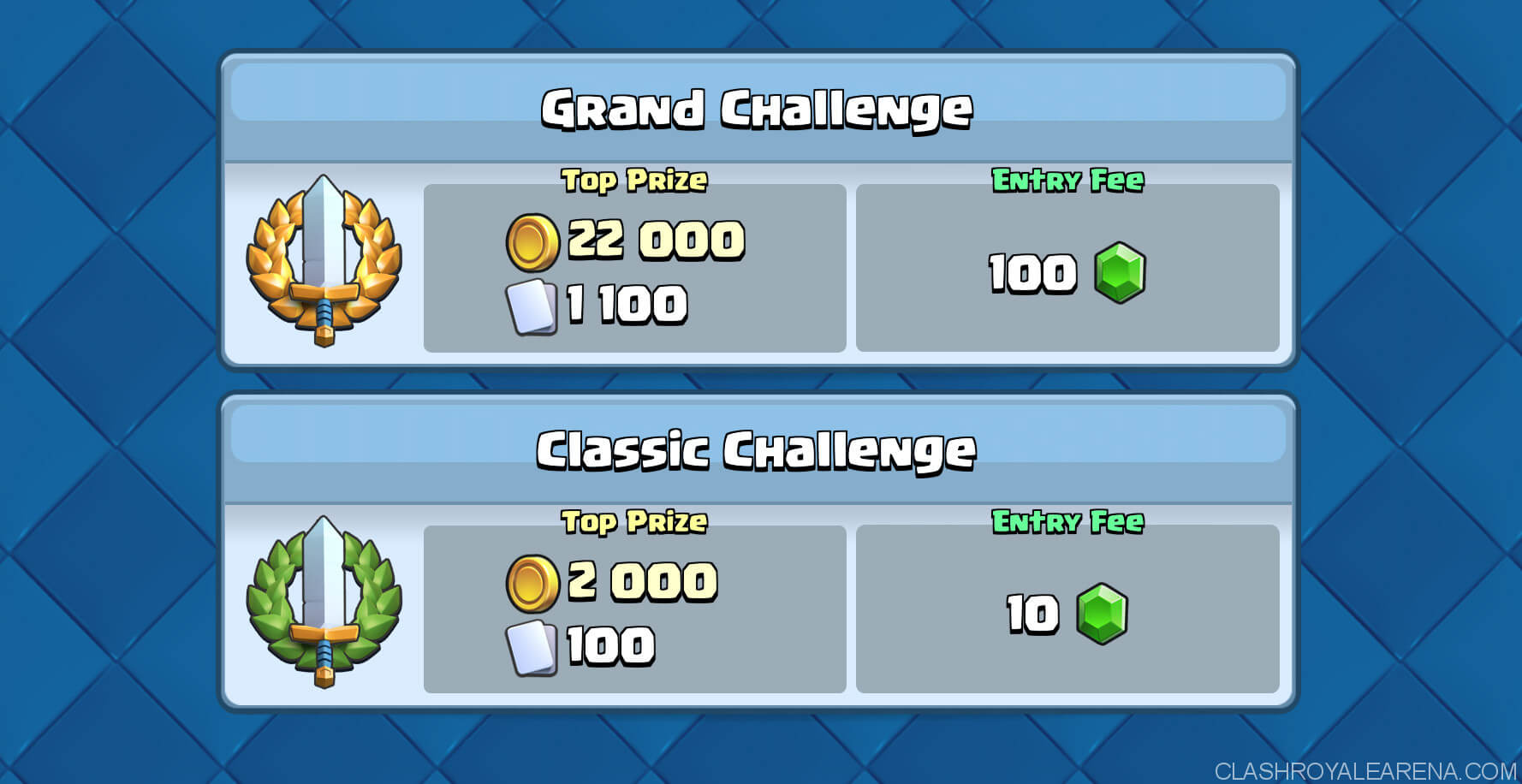 Hello guys, today I am going to give you a simple trick which can easily exploit the Challenge Mode Matchmaking in Clash Royale. Before reading further, please promise with me that you will keep this secret, between us. Is it okay? (Just kidding).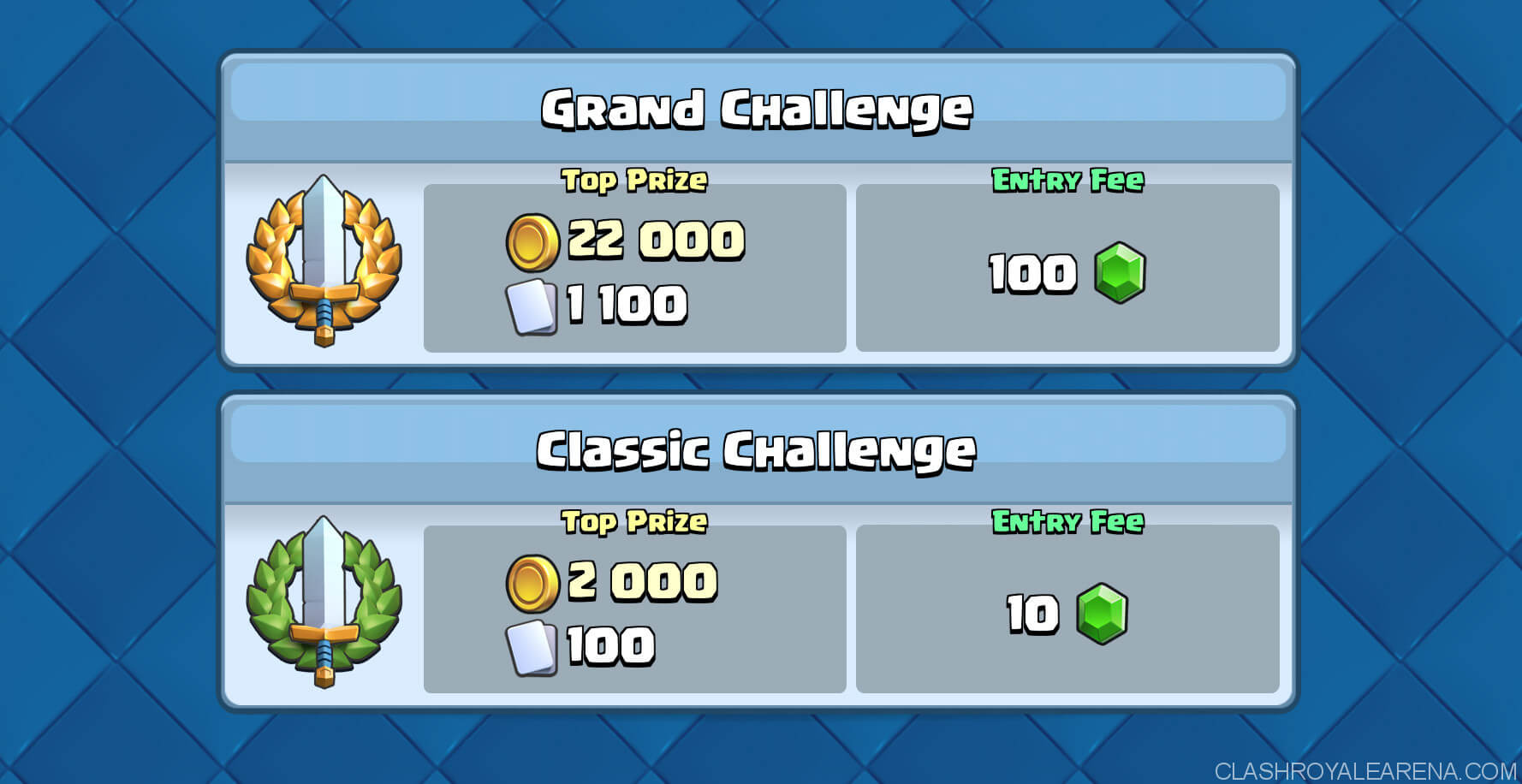 How to get easier Opponents in Challenge Mode



Basically, the more wins you have, the better the opponents. It is extremely hard to get 12 wins in a row unless you are super good (Ash is so good).
Dropping trophies doesn't help much. The difficulty of the game still increases. But, DROPPING GAMES in the Challenge Mode does help!
Before you join the Grand Challenge in game, find the amount of games you are net game positive. For example, If you have 2 runs, 5-3 each, you have a net game positive of 4. Lose that amount plus the amount of handicap you wish to have!
You will only need need about 5 loss handicap most of the time. Do this in the Classic Challenge. There is a link between the Classic Challenge and Grand Challenge. Once you have the handicap, start playing in the Grand Challenge to maximize the rewards. I am sure that you will face a lot easier opponents than you usually get. At the cost of 30 Gems, you will face much weaker players.
In short:
Lose 6 matches in the Classic Challenge. (To show the matchmaking how bad you are)
Play the 12-2 Grand Challenge and face much weaker opponents (lose 2 for example).
Lose 15 matches in the Classic Challenge to get the net game negative of -5.
Play the another easy Grand Challenge.
I hope Supercell can read this post and hope they will improve their matchmaking system in the future!
Anyway, If you really want to share with the others, don't forget to mention Clash.World and the first man who shared this, AsianGamerMC.