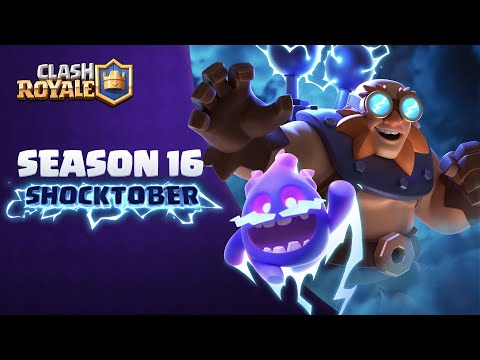 Hey Clashers! I'm Krux back again bringing you some delightful fresh air and the latest info about Clash Royale's new season. Clash Royale Season 16 is starting on October 5 and here is all you need to know about the shocking season.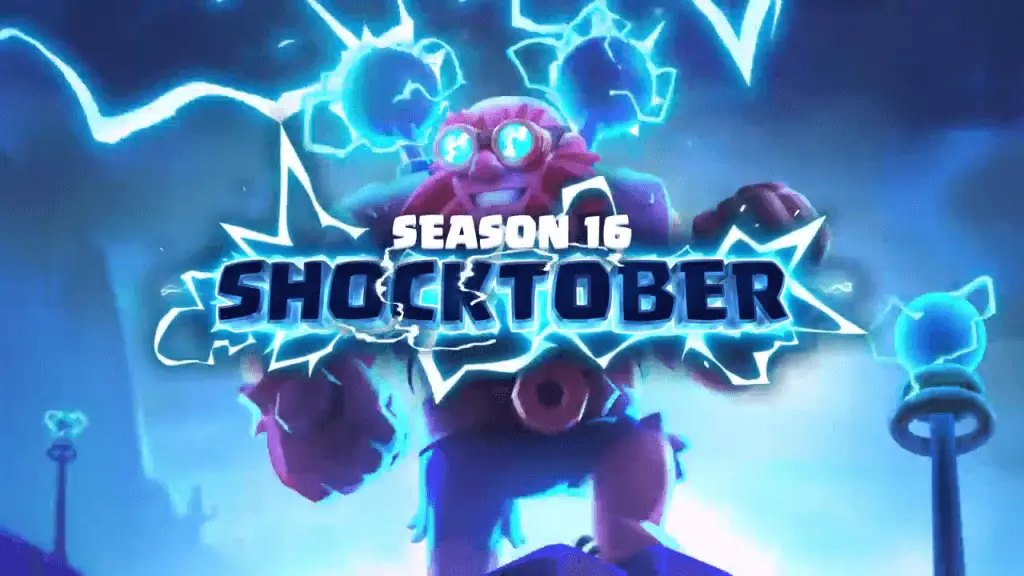 Clash Royale's last season was all about the Clan Wars 2. The major update is a month old now and the amount of praise and hate it has received is another story. Supercell really wants to do something new for the game and the Clash Royale Season 16 called Shocktober brings some exciting new things to the game. Let's take a look.
New cards
Clash Royale Season 16 brings two new cards to the arena. You read that right, two cards dropping together in the game. Both the cards are electro-type.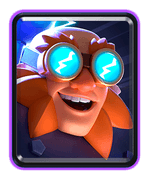 Electro Giant is the 100th card in Clash Royale. A big giant with blue spectacles and sending out tiny shocks to enemies nearby.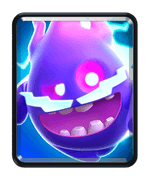 The 101st card in Clash Royale is the Electro Spirits. The tiny little balls of electricity are releasing this season too. I see a nice electric moustache too.
Both the new cards are boosted for Clash Royale Season 16.
Clash Royale Season 16 Pass Royale
The in-app purchase of Pass Royale gives you some cool emotes and tower skin which is exclusive to Pass Royale users and can't be obtained otherwise. Let's have a look what this season's Pass got for us.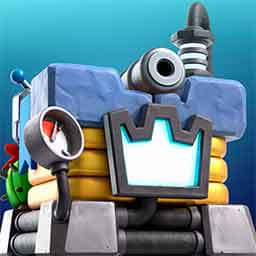 Tower Skin: Electro Tower
Season 16 Shocktober is offering an electrifying tower skin just like the new cards. The skin perfectly synchronizes with the theme of Season 16. There is a coil standing on the tower and the crown on the King Tower is glowing blue like a neon light. The Princess towers have a lightning neon blue light at the front.
Emotes
There are four new emotes and all are of Electro Giant. The team really wants to get it hyped and loved.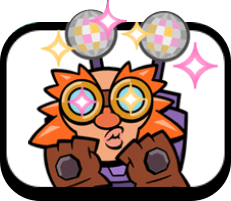 Electro Giant Disco: The Pass Royale exclusive emote for Clash Royale Season 16 Shocktober. The giant spreads his hands to the tunes. Unlockable at Tier 20.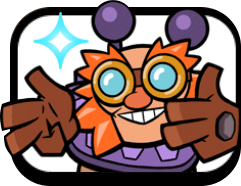 The Electro Giant Cool Handpose: It is like he signalled 'good job, mate'. Looks cool to me to use when our opponent plays well and we are doomed. Haha.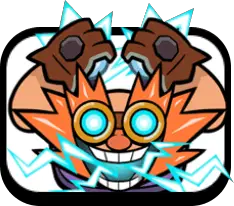 Electro Giants laughs like a maniac while energy flows through him. Funny and trolling emote to use when you destroy your enemy. Not included in Pass Royale.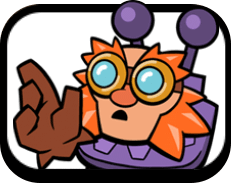 The Electro Giant finds itself wondering what just happened in the Speechless emote. The last of the four Electro Giant emotes in Clash Royale Season 16.
Arena: Electro Valley
As it is Shocktober and we already have an electro arena,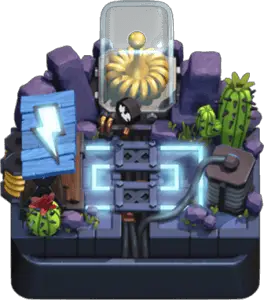 we are revisiting Electro Valley for Clash Royale Season 16 Shcoktober. There are some minor modifications on the arena here and there which gives it a different and refreshing look. Fits nicely with the theme again.
The Balance changes will be covered in a different post after the Season starts.
We hope, after the last update, that this new bringings help the game be more enjoyable and gets the love from the community. We will also look at the new cards in detail in upcoming posts. There is a lot more to come this season, with new cards, new decks, new challenges, cool emotes and other stuff.
Stay tuned to Clash World for all your clashing guides and news. See you soon. Clash On!