Hey Clashers! It's Krux here and I'm back again with some new and refreshing air and the latest Clash Royale update. The Logmas season is going to end today, i.e., January 4 and a new season will start. The season is called Frozen Peak. It is also the name of an arena in the game. As the name suggests, it will have a winter theme with icicles and snow. Supercell had told that they would not be focusing more on substantial updates and not the seasons. So it may feel a bit down from the past seasons, as we won't have new art and arenas. But if that is for the better, then it's okay. Let's see what Season 19 Frozen Peak has to offer.
Clash Royale Season 19 Pass Royale
This season's Pass Royale has a tower skin and exclusive emote. The shop will also have an emote buyable with money. Thought no free emotes or skin but the pass royale items may hold your eye.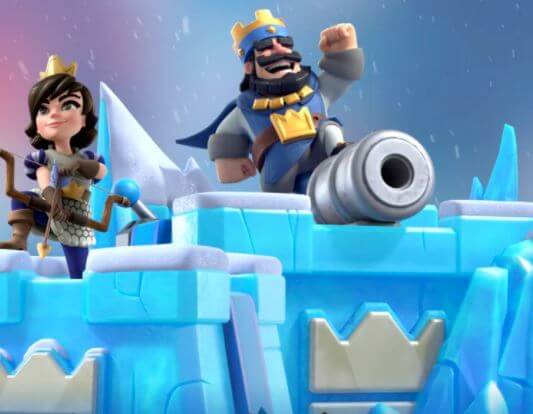 Tower Skin: Frozen Tower
The season is Frozen Peak and the pass royale tower skin is Frozen Peak. The King tower is made of ice with shards at the corners. The bluish ice looks cool to the eyes. The Princess towers have snow accumulated on the railing and is made of ice too. Overall, a good wintery themed skin.
Clash Royale Season 19 Emotes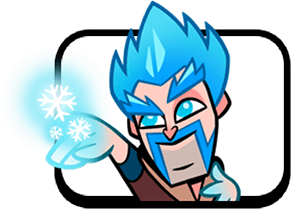 Ice Wizard: Dancer
There are not much Ice Wizard emotes in the game and this one is grooving. The Ice Wizard is dancing with blowing snowflakes out of his palms. A cold emote but not very cold.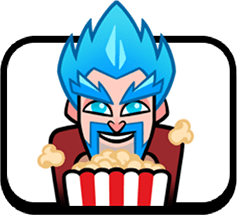 Ice Wizard: Popcorn
Looks like Ice Wizard is breaking the fourth wall with this one. He is eating popcorn while grinning naughtily, Perhaps he is watching the enemy tower go down with a Golem push. Very good emote to trigger your opponent. Nice BMing.
Clash Royale Season 19 Boosted Cards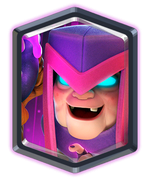 Mother Witch: The card which was added last season was boosted in Season 18. It will be boosted this season also so that people can play it more and get used to it. Decks refine with time with new cards.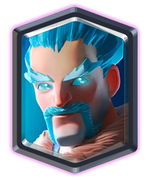 Ice Wizard: Winters are here and the snow is falling. It is the season of the Ice Wizard. He will be boosted to your King tower level for this season. Freezing good!
Clash Royale Season 19 Arena

We are visiting Arena 8 which is Frozen peak again this season. The blue mountain peak and the light snowfall is befitting to the weather we are having outside. There is also a fire to keep the king warm and some huts. No new arena but it's fine considering the way the game updates are being approached. Keep your socks on for this cold winter.
Clash Royale Season 19 Balance Changes
Hog Rider's health will be halved as some Hog Rider cycle players are using the deck everywhere in challenges, global tournaments, and party mode. To stop such Hog riders to push the brown man to its limits, it's health is being reduced to 50%.
Just kidding, there will be no balance changes in Clash Royale Season 19. Supercell has mentioned that balance changes will be done every third month to give time to other important things and also changing stats discourage players who have some cards at the highest level.
The way we play ladder will also be seeing changes in the coming days with the CRL format being changed this year. It will be more open and more players can make it to the league. Let's see what unfolds.
That's all about the latest Clash Royale Season 19 called Frozen Peak. I hope you will enjoy the snowy hills and win some good matches. Stay tuned with us for more Clash Royale guides, articles, and updates. Clash On!