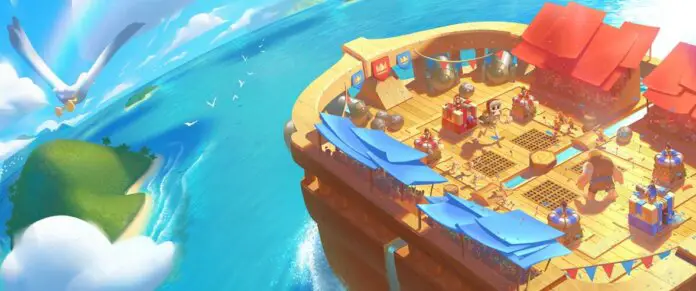 Hey Clashers! It's Krux here and I'm back again with some rainy wind and the latest Clash Royale news. We are into August and it's time to set sail on. Season 25 was Vacation Royale and we hope you enjoyed both the game and your vacations to the fullest. Clash Royale Season 26 is called Cruise Royale. Let's see what it is bringing!
Clash Royale Season 26 Pass Royale
This season's Pass Royale has a tower skin and exclusive emote. The Pass royale emote unlocks at tier 20. Though no free emotes or skin but the pass royale items may catch your eye. Let's what it offer this season!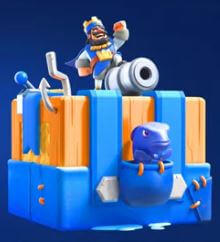 Tower Skin: Go Fishing 
The season is Cruise Royale and the pass royale tower skin is based on the important member of the crew—Fisherman. The King tower has a fish with arms crossed sitting (or standing) in a cup. You don't want to mess with Maurice. The Princess towers are wrapped in the fisherman's net with seashells stuck in it. It is a good looking skin for boat lovers.
Clash Royale Season 26 Emotes
Sweaty Ice Wizard
The Ice wizard has frozen brows but when he gets into trouble, the sweat melts and drips. You can see it in the emote how he snickers reluctantly and melts. This emote will be in the Pass royale tier.
There are no free emotes this season.
In this season, we will also have the Common Book of cards in the free last tier of the royale crown tiers. It had an epic book of cards last season.
Clash Royale Season 26 Arena
Ahoy! We are visiting the Boat Arena to do some fishing. The arena is the fisherman's boat. It has cannonballs lying around to defend from enemies. Also, the crew watches the matches from the side tents. We played in the same arena last year when Clan Wars II came out.
Clash Royale Season 26 Boosted Cards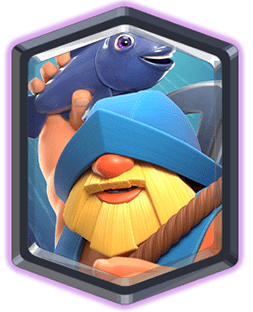 Fisherman: Our guy with the hook and the fish will be boosted for this fishing season. We can expect some rise in its and associated decks.