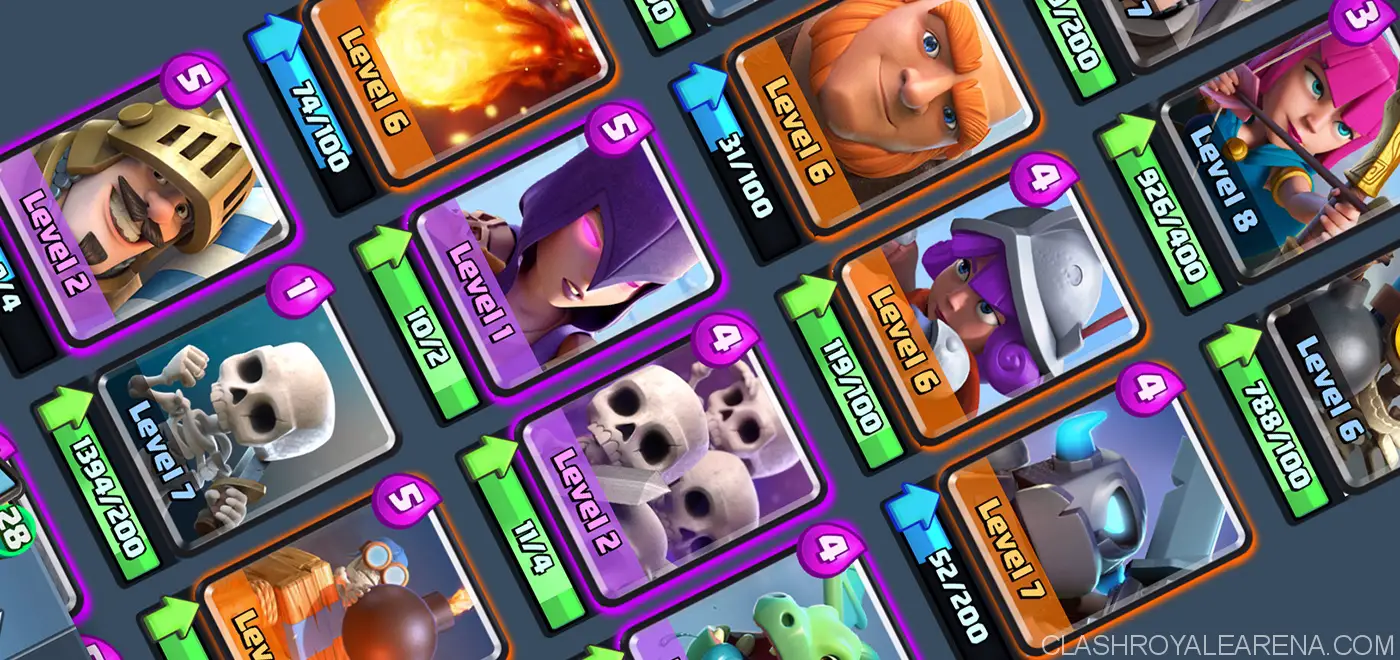 Undoubtedly Supercell has made lots excellent match-ups between some special cards in Clash Royale, which can totally the results of our battles. Have you ever noticed that your Zap can't always 1 hit Goblins, or something like that? Yea, that's right, today, let's talk about this guys!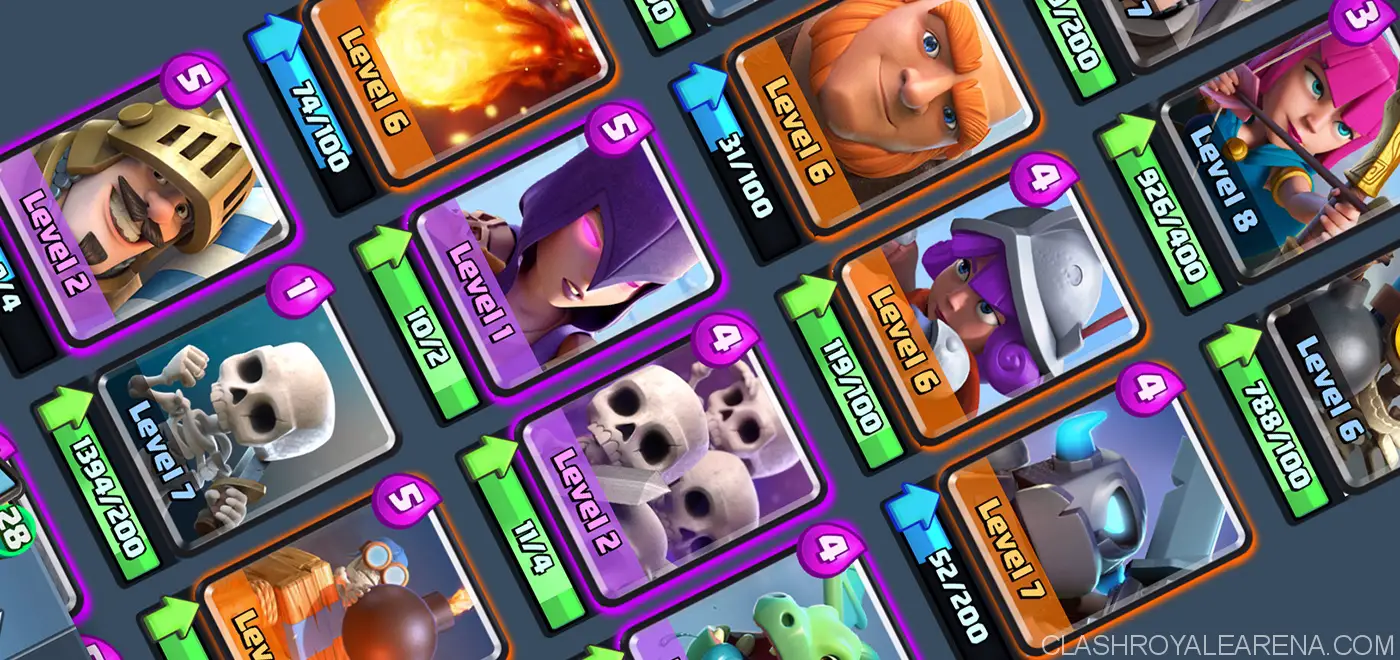 By taking the advantage of this, you can deal with players with high level cards easier. Not only that, upgrading some important cards for the edge will help you get tons of advantages in the battle. Like the example I said at the start, If your opponent Zap can't kill your Goblins while you are sending with your Hog Rider, they can even solo kill the Tower.
Zap can 1 hit Minions If it is 2 level higher.
Zap can 1 hit Goblins If they are at the same level.
Fireball can 1 hit Wizard and Musketeer If it is 1 level higher.
Minions can soak 3 hits from the Arena Towers If they are at the same level with the Towers.
Goblins can soak 3 hits from the Tower If they are 1 level higher.
Arrows can 1 hit Minions even when Minions are 2 levels higher.
Arrows can 1 hit Princess If Arrows is 7 levels higher.
Cannon can take up to 5 shots from the Royal Giant If they have the same level.
Bomber can 2-shots Barbarians even when Barbarians are 2 levels higher.
Rocket can 1 hit Elixir Collectors even when Collectors are 2 levels higher.
Updating…
Take the advantage of this and upgrade cards in your deck which can change the whole battle, especially If you are at low Arenas, when there are lots of matchups like level 6 Vs. level 4. Every single small interaction like this can determine the result of the whole battle so pay attention to them!
My top priorities are Goblins, Zap and Fireball because:
Level 6 Fireball can punch through most Arena 6 players since most of them only have level Rares. Level 6 Fireball also can deal loads of damage to high level Barbarians.
High level Goblins can't be killed by Zap, when coupled with Hog Rider, we have a deadly combo.
Zap is necessity to counter Goblins. You will want to upgrade it to level 9 as soon as possible!
Okay guys do you have any other interaction! Feel free to share them here!
Shared by jp3885