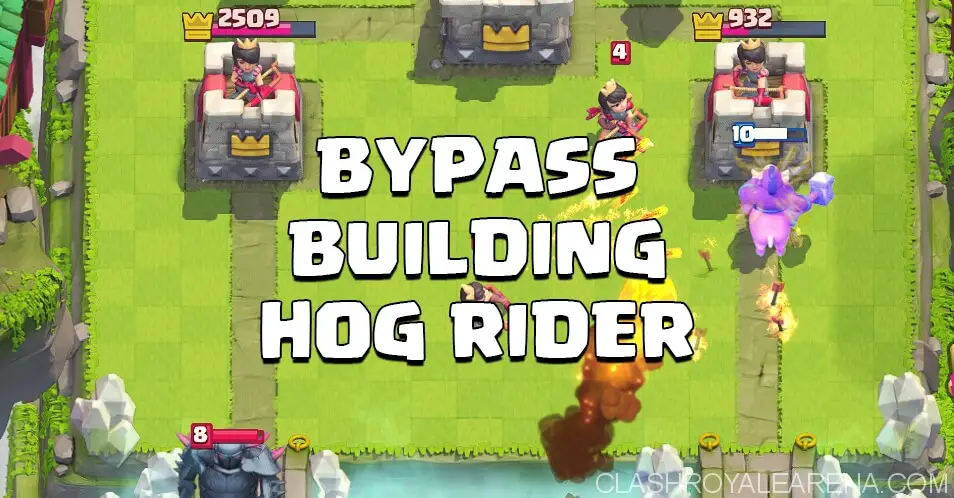 Bypass Buildings with Clash Royale Hog Rider
Hello guys, today I am going to so you a stunning new advanced Clash Royale Hog technical which gives you a huge advantage over your Clash Royale opponents: How to bypass buildings while using Hog!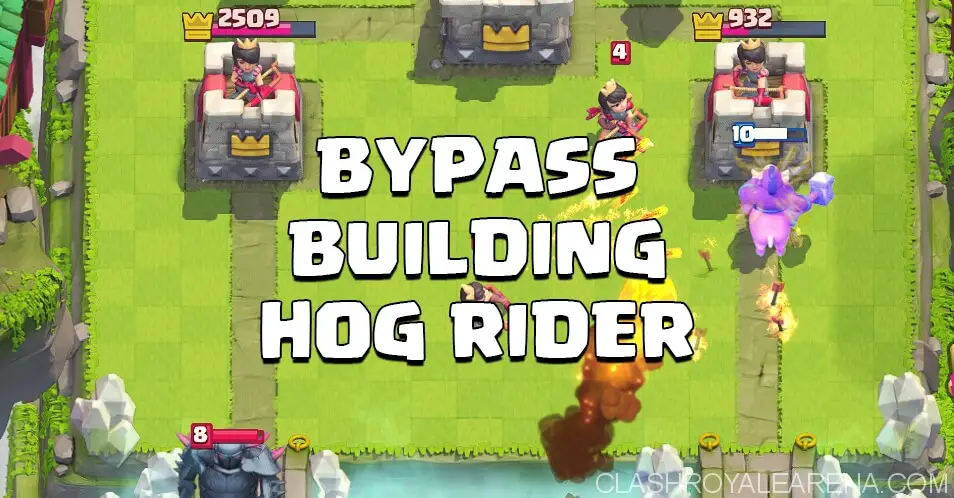 How to bypass Clash Royale buildings while using Hog?
Many of you may know how this, the biggest Clash Royale weakness of the Hog Rider is that he can be easily distracted by Clash Royale opponent's buildings (Cannon, Tesla, Tombstone, Huts,…) in the middle regardless of where you place your Hogs. (Balloon can easily bypass these Clash Royale buildings If you drop it at the corner).
However yesterday fishnoodlesoup shared a stunning method which works 100% of the time. This method utilizes the effectiveness of Clash Royale Goblins, Spear Goblins, Barbarians,..
As you can see in the following video, I placed Hog Rider at the far edge right of the river and immediately place my Clash Royale Spear Goblins right beside him. This pushed the Hog to the right, forced him to do a jump over the river, he bypassed the Clash Royale Inferno Tower in the middle immediately.
For the Clash Royale Tesla, there are 2 unique cases:
If your Clash Royale opponent places it perfectly at the center, 3 tiles away from the river, your Hog will bypass it at the right side. However, he still gets locked on it If you attack from the left side.
If your opponent places the Clash Royale Tesla perfectly at the center, 4 tiles away from the river, your Hog will bypass it at both sides.
After a lot of test with the Clash Royale Elixir Collector, my Hog Rider can't bypass it in about 80% of the time. I strongly believe it's just about timing but I haven't found out the way to do it properly. That's great If someone can help me at this :D.
Okay guys so that's this. Although this is just a single tip but I believe you can deal a ton of Clash Royale damage with it in many situations.
Don't forget to share this with your friends If you have found this helpful guys! Thank you very much!