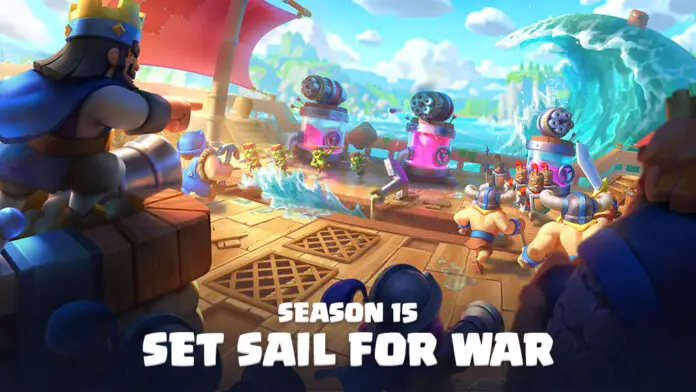 Hey Clashers! I'm Krux back again bringing you some refreshing air and the latest info about Clash Royale's new season. Clash Royale Season 15 is starting on September 7 and here is all you need to know so that you don't lag behind in deciding what deck to use and what emote to buy. Let's start!
Clash Royale's last season was Prepare for War as Clan Wars 2 was coming. Clash Royale Season 15 is Set Sail for War, it is again centred around Clan Wars 2 to promote the update further and get players' attention towards it. We hope it turns out better and makes the game more fun and popular.
Clash Royale Season 15 Pass Royale
The in-app purchase of Pass Royale gives you some cool emotes and tower skin which is exclusive to Pass Royale users and can't be obtained otherwise. Let's have a look what this season's Pass got for us.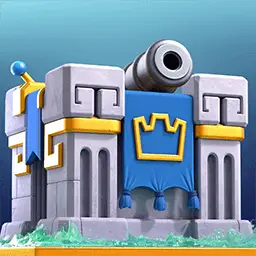 Tower Skin: Colossal Castle
The new tower skin that comes with the pass royale in Set Sail For War (Season 15) is called Colossal Castle. It has a grey stone texture with a blue banner on the King Tower. Looks elegant and there is also water flowing out of the Princess Towers. It is designed to be in sync with the latest update—Clan Wars 2 in which clan boats are there.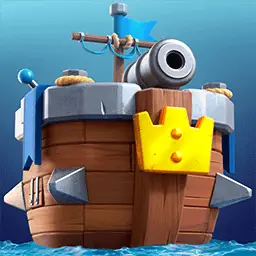 Free Tower Skin: Clan Boat Bastion
Here is some good thing for those who aren't considering to buy a Pass Royale. Everyone will get this free tower skin at Tier 10 of the Season rewards.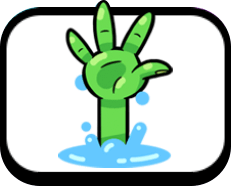 Exclusive Emote: He'll be back
The goblin somehow fell from the boat and drowned in the river. This emote is his last sight in which he tries to breathe his last breath.
Other Emotes: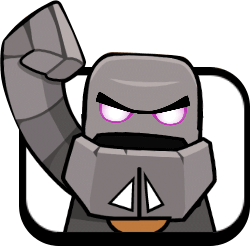 Golem Smashing Boat: This is the first Golem emote in Clash Royale. The Golem with blazing violet eyes smashes a boat with his hand in this animation. Looks like a monster to me, haha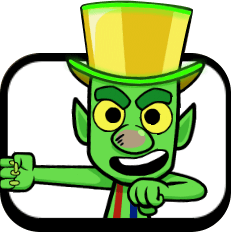 Goblin Hat Dance: The archer rubs her arrow with a handkerchief while giving you a don't-mess-with-me look. She blows away the dust later with a swag filled shine. Good archer emotes this season. This will also be a shop offer.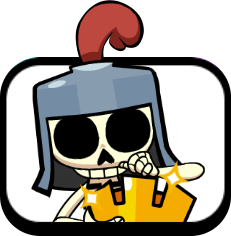 Free Emote: Guard with Crown
Clash Royale Season 15 also brings a free emote which everybody will get in the shop. This emote is to celebrate the first short animation film based in Clash Universe coming out this September. The skeleton rubs the crown to make sure it doesn't lose its shine.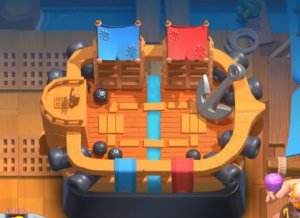 Arena: Boat Arena
Sail Set for War will take us to the Fisherman Float Arena. It is a big floating arena with a boat underneath the towers and troops. There is a big anchor in the boat arena and some benches on the side form where the audience can watch the matches. This Season's arena looks cool to me. Make sure your rocket doesn't sink the ship!
Balance Changes
If a card gets dominating in the game and its usage rate goes up unusually, you know what happens. Clash Royale team is vigilant and they introduce some balance changes every season. Let's take a look at Clash Royale Season 15's balance changes.
Heal Spirit (Nerf)
We all know how it was getting annoying seeing our tiny yellow friend in ladder and challenges. Heal Spirit was getting dominating in the game. Healing radius for the spirit has been reduced by 23% and it will heal lesser troops around it now.
Zappies  (Buff)


Zappies were buffed in Season 13 also but that doesn't increase its usage rate among the players. Their first hit speed has been increased and they will take only 0.9 seconds now to hit for the first time. 

Fire Spirits (Buff)


There are always some players, especially in the mid-ladder who use over-leveled Furnace or Fire spirits but the usage rate is not great for the fiery friends. The damage area radius for Fire Spirits has been increased by 28%. Buffing Fire Spirits means that Furnace is also getting a buff indirectly in Clash Royale Season 15.

Bomber (Buff)


We see the little skeleton throwing bombs behind a tank such as  Golem but the overall usage is low for our friend. So the hit speed has been increased by 5% for the Bomber from 1.9 seconds to 1.8 seconds. 
Boosted Card: Guards will be boosted to your king tower level in Clash Royale Season 15.
This was all about Clash Royale Season 15 Set Sail for War. Let's see how far our boats sail in this season. Stay tuned with us for the best deck guides and tips to ace this season. Clash On!