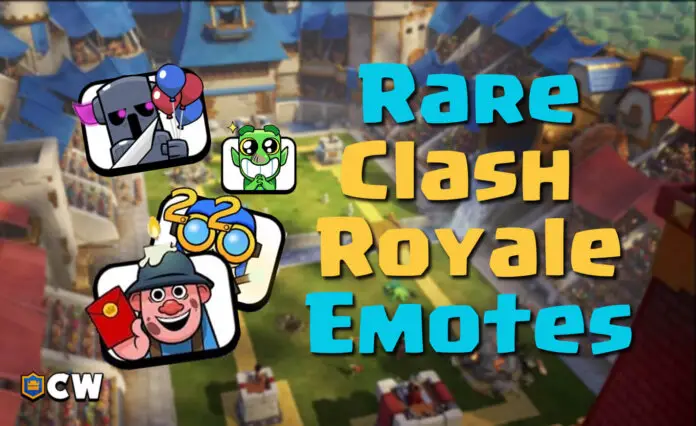 Hey there! I'm Krux here and I am back again with some wintery wind and a new Clash Royale article. We are one week into Season 17 now and I hope you are enjoying it. Last time, I brought you the Top 5 Rarest Clash Royale Emotes and people were asking about their favourite emote which they haven't seen using anyone around. In other words, it was loved and so today we will see another bunch of rare emotes in Clash Royale.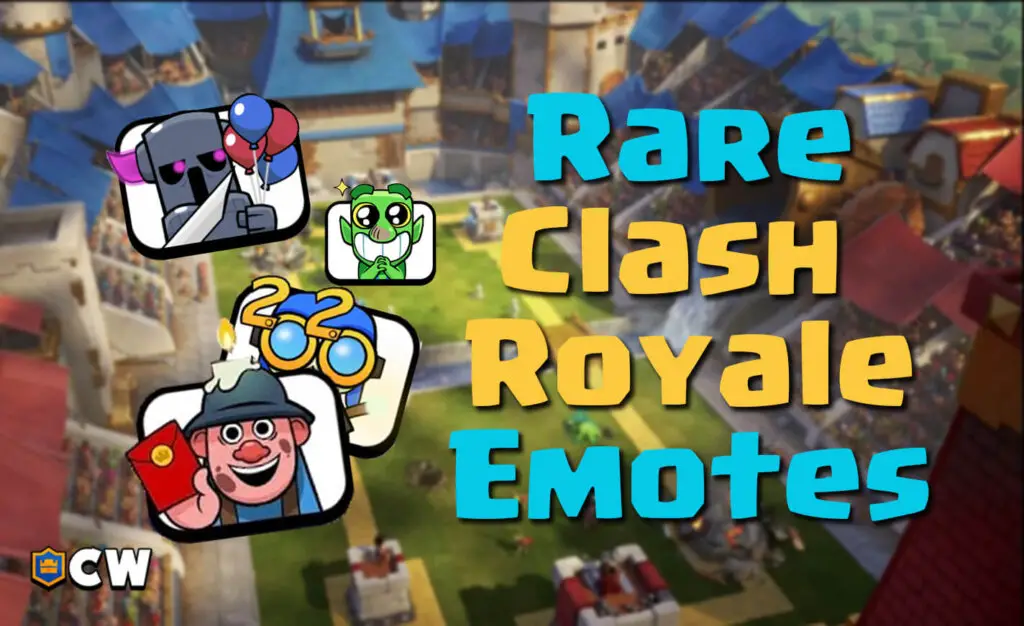 You can check out the Top 5 Rarest Clash Royale Emotes and tell us which ones have you got. Today we will see some Clash Royale Emotes which are not the rarest but are exceptional and not very common. Let's dive and find out!
What is Rare?
There is no in-game classification for rare emotes in Clash Royale. Factors like availability, obtainability, and the number of people having the emote are considered to decide upon this list. Emotes which are won in challenges and are available in the shop to buy with gems or money are not rare. They cycle in the shop and anyone can get them. Emotes which were given away or could be obtained once and we never saw them in the shop are the ones we are talking about. Let's start!
Top 5 Rare Clash Royale Emotes
We are excluding the emotes which are in the Top 5 Rarest list and they are obviously above these emotes which we will see today in the rarity ladder.
5. Pekka popping Balloons: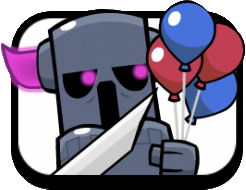 This cute emote in which the Pekka is popping the birthday balloons with her sword is indisputably one of the cutest Clash Royale emotes. The must-have emote for Pekka lovers, this emote is also one of the rare emotes that won't be available in the shop and there is no way you can get it now. It was given on Clash Royale's 4th Anniversary in the Content Creator tournaments. Pekka balloon pops, we see!
4. Rascal Girl with Cake: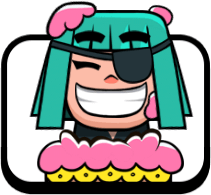 The Rascal girl jumps out of a soft birthday cake in this Clash Royale Emote. This one is also a Birthday emote, released in March 2019 for Clash Royale's 3rd Anniversary. The cheery Rascal Girl with a sweet tooth gives out good vibes. This was also obtainable in the content creator tournament streams and did not appear in the shop. Thanks to OJ for telling that this time, the content creators could stream only once the week and also the viewership was less as CRL finals were in the same month. Lesser people than the Pekka balloon one have this one.
3. Chewing Ram: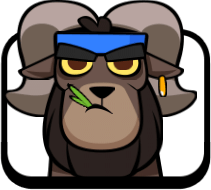 The only Ram emote of Clash Royale is an exclusive one. It means that it is one of the legendaries and will not appear in the shop to buy. It was given away in the Ram Rider Draft Challenge which came in the game when Ram Rider card was released in Clash Royale. You had to get 15 wins to get this emote and there was no Pass Royale for unlimited tries. This made this one a rare emote and only few can flex it in a match.
2. Miner with Red Envelope: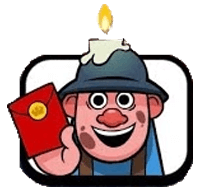 The Miner is happy with the red good-luck envelope he got. This Miner with Red Envelope emote was released in January 2020 for the Lunar New Year. Lunar New year is celebrated in February and its months are cycles of the moon. It is celebrated in China and other Asian countries. The dates differ in some southeast Asian countries but all in all, they have a New Year other than the January 1. So this Clash Royale emote is the only one which is not exclusive on this list. it was available to buy in the shop during the LNY time and can appear in the shop again. What made this rare is the whopping price tag this had—$50 (US). Yes, you have to give 50$ for the chest and gold coming with this emote. We are not talking about how good a deal it was but clearly, most of the players did not go for it leave alone the school kids. I have myself never seen this emote in action in-game (another only on the list).
1. Hog with Red Envelope:
Another Lunar New Year emote, this LNY Hog Clash Royale emote was released in February 2019 for the Year of the Pig. It was the prize of the Hog Race Challenge. The challenge had three stages with multiple matches in each. It was also the time before the Pass Royale, so only gems could give you a retry after 3 losses which made the challenge a bit tougher than other normal ones. There were other Hog emotes but they were not limited and were available in the shop. In this rare Clash Royale emote, the happy Hog is holding a red envelope and coins are raining from the sky with a lovely jingling sound. I personally see it as one of the best sounding Clash Royale emotes too.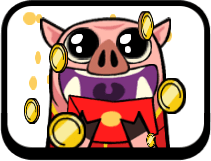 So these were the five rare Clash Royale emotes that one can have and show off in a match. We have already seen the rarest and these ones are second to them only. Apart from these, I would like to include an Honourable Mention in this Clash Royale emote list.
Honourable Mention: Bomber 2020
The bomber is wearing goggles which say 2020 and throws a bomb towards the player or should I say on the player?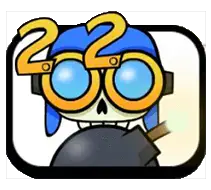 Haha, this funny and cute Clash Royale Emote was was buyable in the shop for the new year in January 2020. It did not cost a whopping amount to buy nor it is an exclusive emote. It cost 10$ along with a chest and a decent amount of gold. What makes this Clash Royale emote unique is that it says 2020; it is for the year we are in right now and it has never appeared in the shop again. We are close to the end with just one and half month more left of 2020 and only a few people have this Bomber emote. And it would not make sense to give this in 2021. I personally think that this should be available again, free if possible to remind us all about how bombing the year 2020 has been, not just for Clash Royale but for all the world. If you know what I mean.
This is all for today. Stay tuned with us at Clash World for more amazing articles related to Clash Royale. You should also check out our deck guides and challenge tips. Clash On!