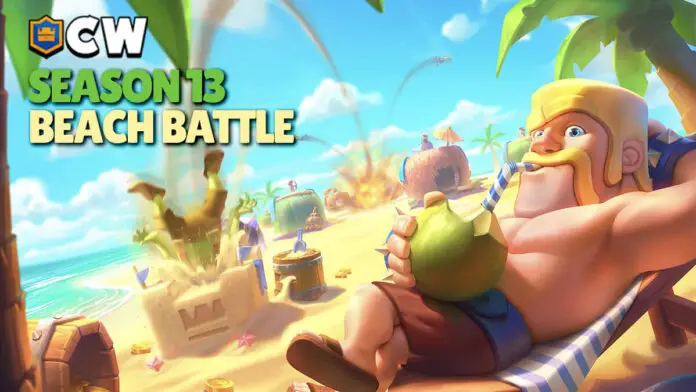 Hey Clashers! I'm Krux here to bring you the latest info about the game's Season 13 update so that you aren't left behind and can start gaming right away!


What's the best place to chill at, during summer evenings? We are into July and we all are aiming to be positive in these times. We want the chill vibes of laying on a beach, sipping coconut in the sand and making sandcastles. Supercell knows it too and we are getting the next season update in Clash Royale on July 6. It is called Battle Beach! I tell you it is going to be very awesome. Let's have a look at Season 13 updates and what it has to offer.

This season will bring a lot of interesting features to the game including a new Pass Royale, arena, emotes, modes, and balance changes. It is also based on a Beach theme, and that makes it look cool.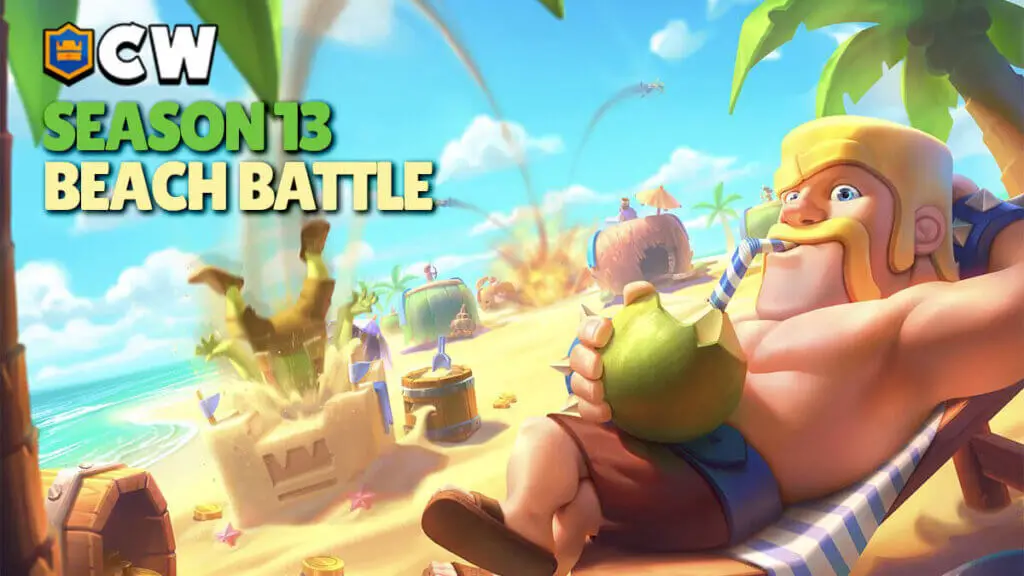 Clash Royale Season 13: Battle Beach Update (July 2020)
Pass Royale
The brand new Pass royale for this season will include some cool new emotes and a super cool tower skin. 


Tower Skin: Tropical Turret
The new tower skin that comes with the pass royale in Battle Beach (Season 13) is called Tropical Turret. It is just as the name suggests. The towers will have colourful brown and green skin. The Princess towers will have green leaves around it, which looks quite bright and pretty. The King tower is sitting in a coconut shell. There are also some watermelons lying around the towers if you feel like hydrating.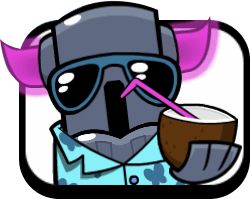 Exclusive Emote: Summer P.E.K.K.A. sipping on a coconut.
I bet you haven't seen a P.E.K.K.A in a Hawaiian floral t-shirt before. On top of this, the P.E.K.K.A is sipping some coconut water and winks at you pulling the sunglasses up in the end. The level of swag he got is quite high.
Other Emotes: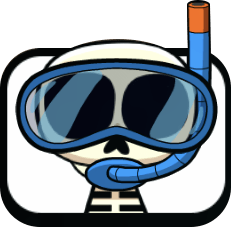 Skeleton Snorkel: This emote can be obtained by completing a challenge in the season.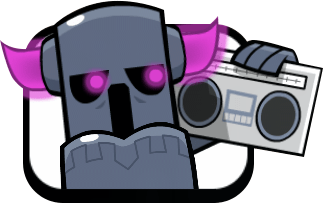 Boombox P.E.K.K.A: This emote will be there in the shop to buy. If you have a taste for PEKKA grooving with music, go for it.
New Arena: Beach Battle
The towers look cool. Even if you don't have the skin, you will get the vibes with the new arena. The Battle Beach arena has a sandy finish on the ground with some seaweeds here and there. Royal recruit is chilling on the left side and a dart goblin is sitting with his feet dangling on the right, without its mask. There are barrels floating in the sea which surrounds the arena. The canal has a bank studded with boulders and shingles. There are also shells and starfish lying around. Overall, it gives out summer feels. 
Balance Changes
Every season, with it, brings some balance changes which changes the card attacks and damages or speeds a bit to make the game more playable and fair. 
Fisherman (Buff)




The Fisherman saw low usage rate in recent seasons and some people also hate it. Clash Royale balance team wishes to give him a nudge.  His pulling mechanism makes it a unique card and they worked on it— the updated Fisherman will charge his anchor faster while gaining higher DPS (Damage Per Second).

Zappies (Rework)


Zappies got a rework in Season 8 but that couldn't boost their usage in decks. Their damage has been increased and they will hit two minions now. Hit speed have been lowered which will avoid them 'stun-locking' and overall Damage per second increase.

Skeleton Dragons (Nerf)
Oh, do I need to tell this? Skeleton dragons were released and they became a familiar card in many decks. It has a higher usage rate than fireball and also high win rates. It has been nerfed to save us all. Its damage has been reduced by 6%.
Firecracker (Nerf)
Firecracker is a great counter to swarms and melees. It can be challenging to counter if you do not have a spell or arrows. She keeps pushing herself back after attacking. Her pushback has been nerfed and she will go back 25% less distance now, giving a chance to the enemy to hit her.
New Game Modes
The Floor Is Healing




In this mode, all troops and towers heal themselves with time. Building cards can't be used in this mode. It also has a Locked-create-a-deck mode. Sounds interesting?

Stop The Giant!
This new game mode also has a Locked-Create-a-deck mode with 1 Giant. And that Giant is a supergiant (if that is a word). He is raged, angry, and hungry to tear down enemies. This sounds Hulk to me. Let's see how fun it is!
20-Win Challenge
The 20-Win challenge is back after so many months! Supercell has partnered with No Tilt to make the 20-Win Challenge the only way to qualify for the No Tilt World Championship, with IRL and online tournaments that come with cash prizes. Scheduled to take place between July 23-26 this year.
Boosted Card
Like every season has a card which is boosted to your king tower level for the season, this too has one. The Ice Wizard will be boosted in Clash Royale Season 13.
We are excited about the new season. We will be adding the new season meta decks, tricks, and wonderful tips to top the game. Be sure to check Clash World out regularly. Good Luck!