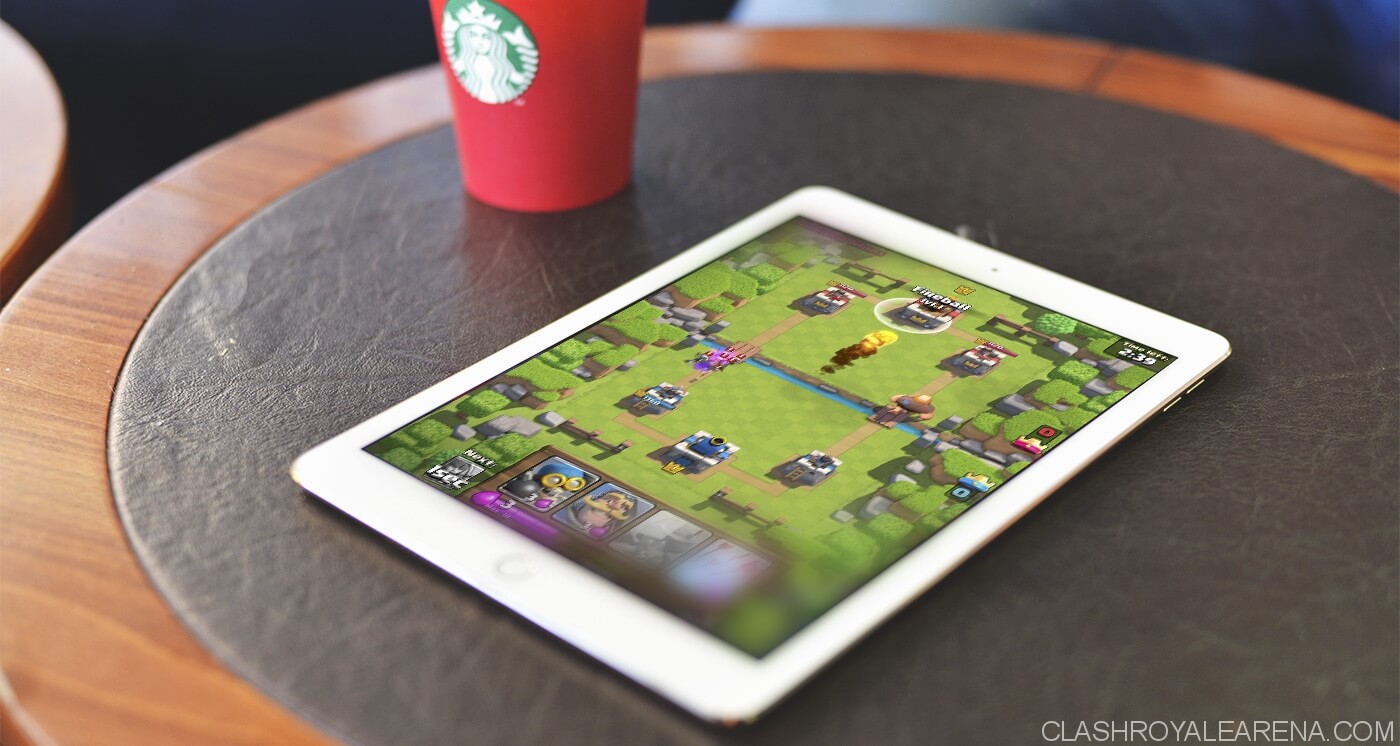 How to Record Clash Royale Screen on iPhone and iPad
Are you looking for the best ways to record your screen on iPhone and iPad while playing Clash Royale?
In this tutorial, I'll be talking about a few screen recorder for iPhone that allows you to record anything from Clash Royale gameplay to other screens across your device. The post will be split into two part, one for regular iPhone and iPad without Cydia (Non-Jailbroken) and the other part will talk about a Cydia tweak called Display Recorder.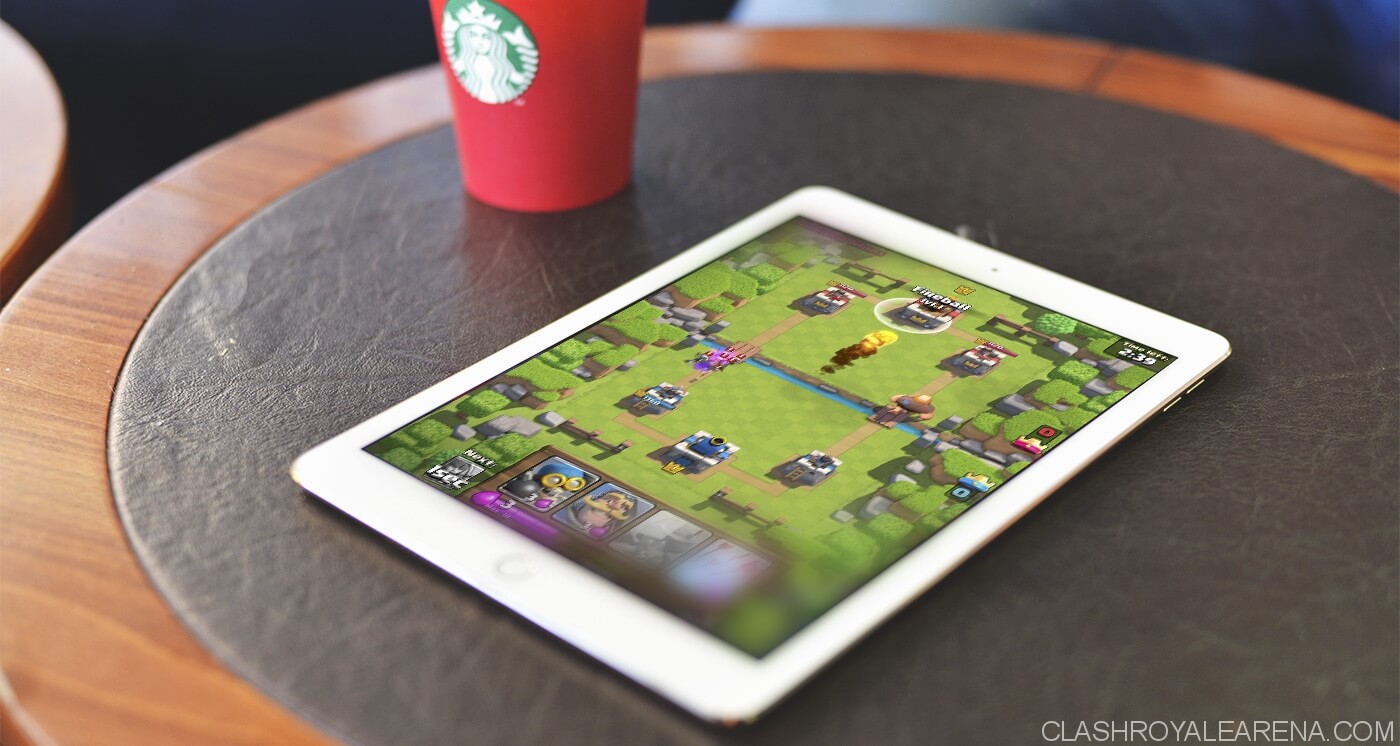 How to Record Screen on iPhone and iPad
Clash Royale has been out in the App Store for almost four months now. The game is now one of the most popular video games of 2016 for both iPhone and iPad, especially when it comes from Supercell, the very famous game maker behind Boom Beach, Hay Day, and Clash of Clans. Without making a further introduction, I want to get straight to today's topic. A lot of you guys have been requesting a tutorial on how to record your Clash Royale gameplay on your iOS devices.
If you search on YouTube, there is a gigantic list of gameplays out there for Clash Royale, including our own. Ever wondered how they recorded the gameplay? Don't worry because this article will show you how to do just that. Although Apple has implemented their own recording feature called Replay Kit into the most recent firmware, iOS 9, not too many iPhone games are supporting this feature. As a result, this isn't a viable option for us.
Non-Jailbroken Devices
If you are a elite mobile gamer that watches gameplays across the internet, you must have heard of Shou.TV. This is a community for both Android and iOS gamers to share their gameplays, watch others play their favorite games, and make new friends. To makes a job of a broadcaster easier, the Shou.TV team also came out with an application called AirShou which lets users record the screen of their device. This means you can now record your own Clash Royale gameplay.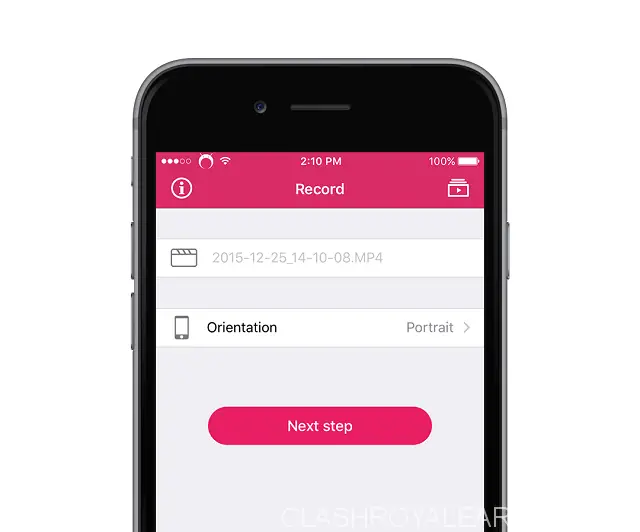 Prior to using the AirShou app, I've been using another app called iRec for awhile but after updating to iOS 9, the application stopped working. After reading a review on AirShou screen recorder, I decided to give it a go and haven't look at since.
It's very easy to install this recording app on your iPhone. The first thing you want to do is visit iEmulator site on your iOS device. Scroll down and tap on the AirShou icon. Then tap Install and Install again to confirm. Wait a few minutes until the downloading process is over, then launch the app.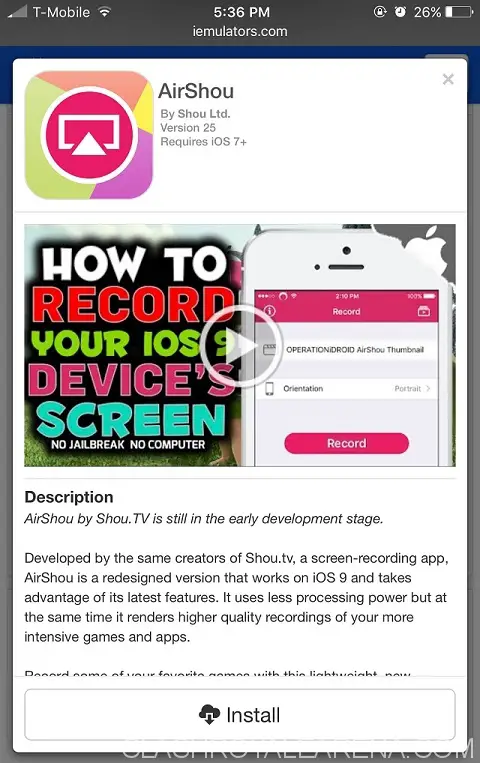 Before you can start recording, you will have to sign up for a Shou.TV account. This way, after you're done recording, you can share it on their site (optional). Or you can save it to your Camera Roll and upload it elsewhere.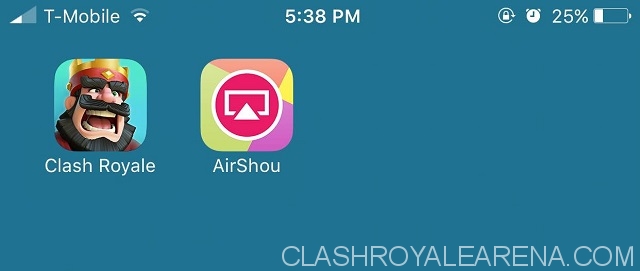 Jailbroken Devices
It doesn't matter if you have a jailbroken device or not, AirShou should work regardless. However, if you want something less bloated and with more features, Display Recorder by Ryan Petrich is the best option.
Note that this tweak is not free, which means you will have to pay $3.99. But before you say screwed that let me tell you why this thing cost that much. With Display Recorder, you can launch the recording feature any within the device. In other words, you can start recording while inside Clash Royale or be battling someone. Whereas with AirShou, you have to open the recording app first and tap Record.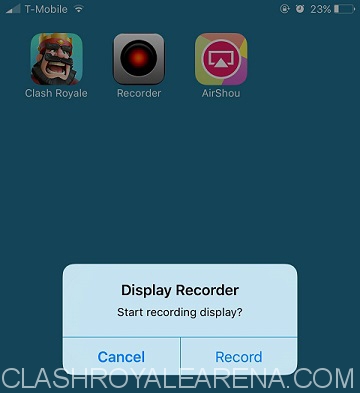 Another impressive feature is high-quality recording, hardware accelerated video encoding, built-in YouTube uploading, and much more. Are you convinced now? If yes, open Cydia and install Display Recorder now.
What about Android users? It's much easier for Android users because there are a bunch on the Play Store; Play Games, Screen Recorder For KitKat, and again, Shou. I will post a detailed guide for Android users soon!
Okay guys. those two are the best options for iOS devices, but if you want more options, please let me know and I try to help you.
And that's all we got for you, folks. Be sure to let us know what kind of tutorial you want to read next. A big thanks to Kay Tan for helping Clash Royale Arena do this tutorial.