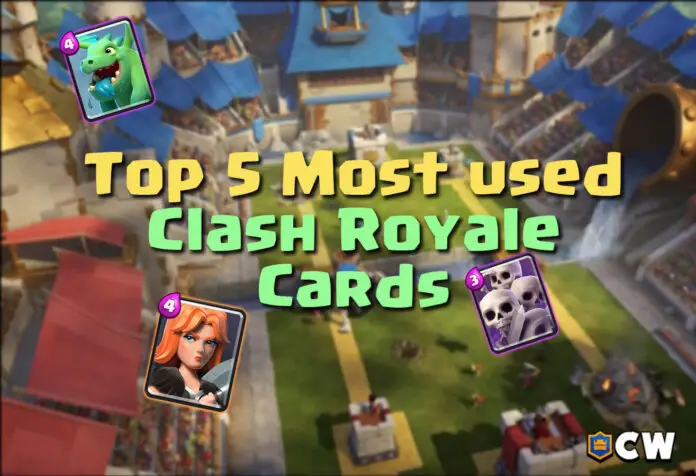 Hey, there! It's Krux here, and I am back afresh with some wintertime wind and a new Clash Royale article. We are near the Clash Royale Season 17's end with one more week left. This is a very good time to push the ladder and push your personal best in trophies. I will also push in a few days. Also, if you missed the deck guides, stay excited we will bring some more guides before the season ends.
Cards are the heart of Clash Royale, the one which makes the real-time strategy game. Cards are the way we deploy troops on the arena in a Clash Royale battle. People use cards and troops interchangeably and it is fine actually. Today we will be talking about the most used Clash Royale Cards. Mention cards and decks, everyone has their favourite decks and even cards. There are Mega Knight players who learn 4 Mega Knight decks and then there are Hog cyclers who somehow make a hog cycle for any challenge in the game. But which are the cards which are omnipresent and shares a spot in a lot of decks in Clash Royale? Let's find out!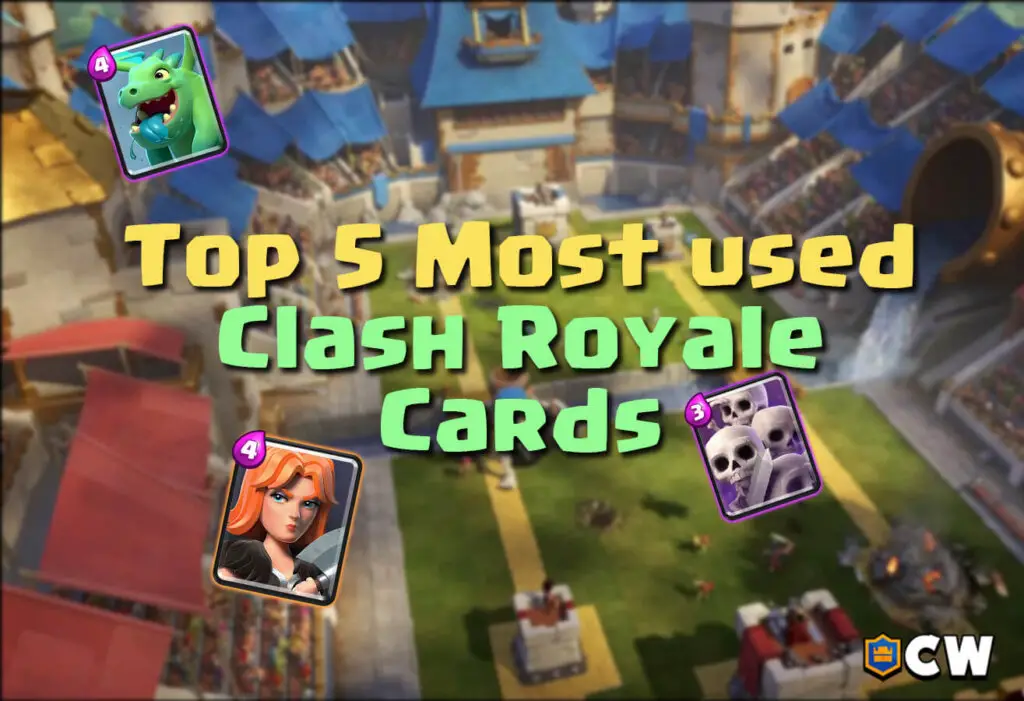 Top 5 Most Used Clash Royale Cards in Ladder
5. Skeleton Army
Unlocked in the Training Camp from the start of the Royale journey, Skeleton Army is one of the epic cards in Clash Royale. It is a troop card and spawns 15 skeletons on the arena. The Skeleton Army has been with the players across all the arenas and there are no signs of it going down. Being a counter to a lot of cards makes it a great defence troop and that's why you hesitate to play the PEKKA out of the cycle. With a usage rate of 21%, this 3-elixir swarm defence is one of the most used Clash Royale cards right now.
4. Valkyrie
There won't be any divided opinions in the crowd when we talk about the Valkyrie. She is strong, a great defence, a very good offence and also support for building-chaser tanks such as giants. Donning a sober expression and smooth orange hair, our gal has a 21% usage rate in this season. It has dropped significantly recently with a decrease of around 6% without any balance change to the troop. But this did not change the fact that Valkyrie is one of the most used Clash Royale cards.
3. Fireball
Another card that is unlocked in the Training Camp which finds a place in many decks and is used all over the arenas. Fireball is a rare spell card and has a usage rate of 25% which is consistent across the seasons and do not change much. It is a pump reaction card and a proper placement gives you a good amount of damage. This costs 4-elixir and can be put into a lot of decks as a spell. Fiery, isn't it?
2. The Log
The Log
The log needs no introduction as a popular card in all the Clash Royale leagues. A good backstory of how a tree trunk got angry and crushes everything in its path is an aesthetic for The Log because it is always in the top 3 most used Clash Royale cards. This legendary spell and the lowest elixir costing card has a usage rate of 26% which fluctuates little any season. Living or non-living…but definitely very effective in the Ladder.
1. Zap
Zap
If you were guessing that The Log is the most used, you were almost right. But not completely, the most used Clash Royale card in the game is, the one and only, Zap. A test-tube filled with a few millilitres of blue sparks stays on top for most of the time in the most used Clash Royale cards list. The usage rate of Zap this season has been 27% which made it top this list. Very versatile in the game, I am also an advocate of Zap over other spells. It can be used in ways that you can only discover and not list here. Be it air or ground swarms, Goblins, Prince, Inferno Tower/Dragon or sometimes even the PEKKAs and the Balloons, Zap is at your service. Obviously, the head of most used Clash Royale cards had to be stunning.
So these were the most used Clash Royale cards in Ladder right now. The list is based on the current Season's data and may change according to the balance changes and seasons but doesn't go all new with the top cards being there most of the time.
That's all for today, Stay tuned with us for Clash Royale guides, tips, articles and updates. Clash On!