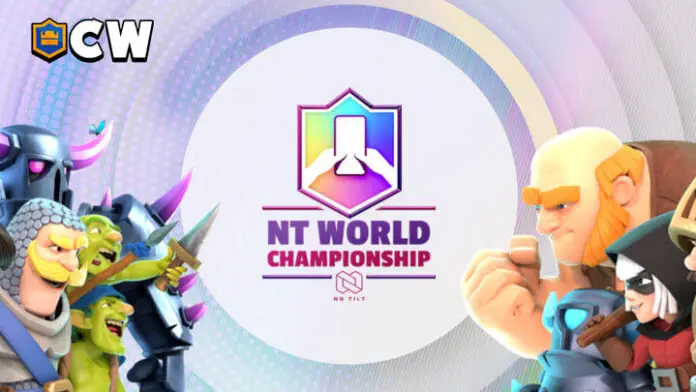 Hey Clashers! I'm Krux here, back again with some fresh air and also some awesome Clash Royale news regarding the No Tilt World Championship!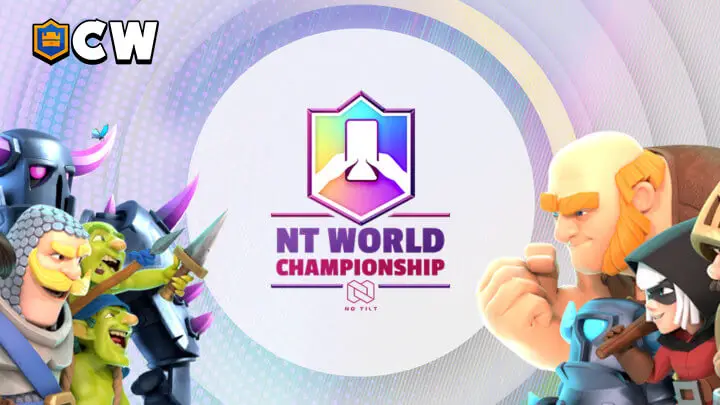 You must have already read something like No Tilt League, No Tilt Worlds etc. somewhere on the internet, on Clash Royale websites and Youtube. You are a casual Clash Royale player, and you don't know what is the fuss about? Is it a new update or some CRL thingy? Don't worry, Krux brings you everything about No Tilt that will make your life easier.
What is No Tilt?
No Tilt is an esports organisation based in Mexico City, Mexico. It is the largest city in Mexico and the most populous one in North America. No Tile runs competitive tournaments and leagues in some popular and amazing mobile games like Clash Royale, Brawl Stars, etc. Professional and semi-professional players play in these leagues and compete for glory and a prize pool. 
The No Tilt World Championship for Clash Royale is around the corner. Unlike Clash Royale League, which has professional players playing in it and we are just watching them on Youtube, this championship is open for all the players. 
No Tilt World Championship
The No Tilt World Championship will have four stages. It is an individual tournament, and one winner will emerge from the world of Clash Royale players. The championship will be a good floor for former pros as well as new talent to prove themselves.

Stages: 4
Winners: 3
Prize Pool: $ 50,000 (US)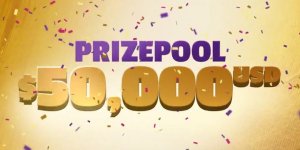 The prize pool is sponsored by Supercell. The distribution will be announced soon. It will be up to three positions in the championship.
Stage 1: No Tilt 20 Win Challenge
Players can start competing in the No Tilt tournament by directly participating in the "No Tilt 20 Win Challenge" inside Clash Royale.  It will be held between July 23 and 26 as an in-game challenge.
According to the Clash Royale website, players will be out on three losses. All the players will get three free entries and afterwards, each entry will cost 10 gems. Players who have the Pass Royale, on the other hand, will get unlimited attempts. The challenge progress will reset with each new entry (0 wins/0 losses). The players who manage to complete the challenge will proceed to the next stage of No Tilt. 
Stage 2: Qualifying Brackets
The No Tilt World Championship 2020 will have two divisions, namely, East and West. Each division will have eight brackets with 1024 players in each of them. These brackets will be played from July 30 to August 14. The winner of each bracket will be eligible for the next stage of the championship which is the group stage. The semi-finals and finals of these brackets will be streamed live on No Tilt's Youtube channel.
Stage 3: Group Stage
The group stage of No Tilt World Championship will be held from August 16 to 22. The eight players from each of the division will compete against each other in a round-robin format. The four best players from each of the East and West division will move forward to the final stage of the tournament. 
Stage 4: Playoffs and the Grand Finale
This stage will see the playoffs between the eight winners of the bracket stage. The playoffs will be held on August 23.  The eight contestants from the group stage will face each other in a single-elimination bracket with quarterfinals, semifinals, and the grand finals. Players from both the divisions will play together in this stage. Western and Eastern players will compete against each other in this step to secure the No Tile crown for their own.
Each quarterfinal will have an East player facing a West player based on the Group Stage results (E1 vs W4, E3 vs W2, W1 vs E4 and W3 vs E2). There will also be a match for third place in the championship. 
Fair Play: Also, Supercell has released a post about fair play in the challenge. So please be careful about these guidelines. The most common thing is account sharing. Yes, it is not allowed. They will track you using your location and device. So don't mess up with it.
At its simplest, account sharing is giving your account to another person to let them play for you (account pushing). Selling, buying, sharing or giving game accounts to other players is against Supercell's Terms of Service. Anyone found sharing their accounts will see their own account banned alongside any others that they accessed.
If you have any questions or doubts, drop them down in the comments. The No Tilt 20-Win Challenge is already on in Clash Royale. So what are you waiting for? Bring your best decks in the battleground and climb your way up the wins. Stay tuned with me for more exciting info and guides on Clash Royale.