Hi Clashers! It's Krux here and I'm back with some winter sunshine and a new Clash royale guide. We recently saw how to counter the Mega knight and Prince. Electro giant is another card which can cause trouble if we make the wrong moves. It's better we equip ourselves with the best counters to Electro Giant before we jump in the arena!
About Electro Giant
"He channels electricity through his Zap Pack, a unique device that stuns and damages any troop attacking him within its range. Don't tell him that his finger guns aren't real! He'll zap you."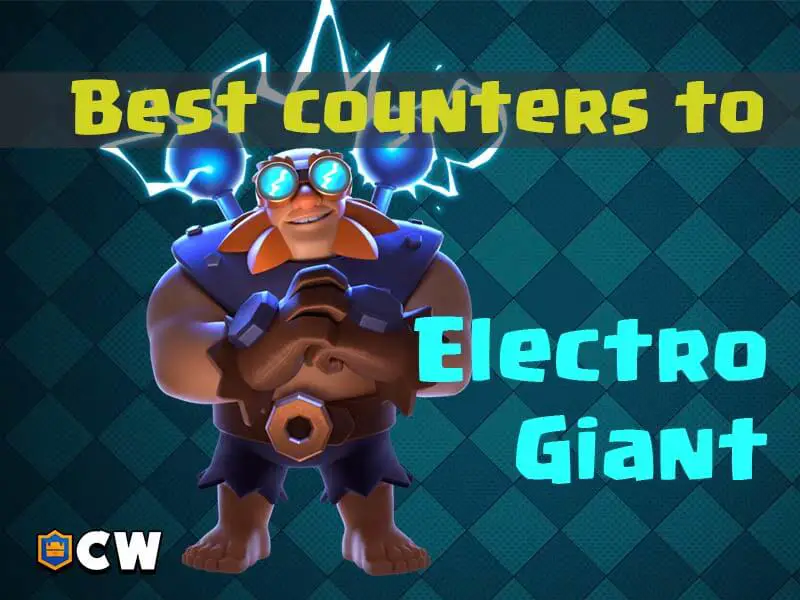 The cad description is really a description in Electro giant's case. It tells us what does he do. Electro giant costs 8 elixir in Clash Royale and is unlocked from Electro Valley, i.e, arena 11. He has very high hitpoints of 4160 (level 11) and attacks only buildings. But when he is attacked, he stuns the nearby enemies in 3-tile radius.
Best Counters to Electro Giant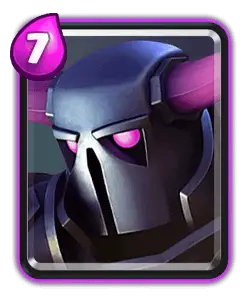 1. Pekka: Pekka's high damage is the best answer to the high health of Electro Wizard. Though Pekka will get some damage due to stuns but it will be a matter of blows before it kills the Electro Giant. Pekka costs 7 elixir and gives us 1 elixir in positive and it will survive after killing the Electro giant, so there is a chance of building a counter push. It should be placed close to the Electro giant because Pekka is slow and we don't want the Electro giant to reach out tower.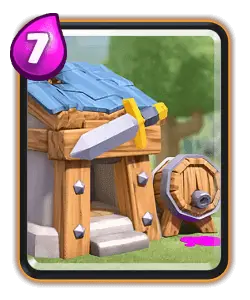 2. Barbarian Hut: One of the best counters to Electro giant and a defensive building. It should be placed in the middle of our side of the arena and never in front of the Electro giant. Doing that would be useless as Electro Giant's stuns will destroy it. The hut will distract and pull the Electro Giant in the range of both the Princess towers. The barbarians spawned will damage him too.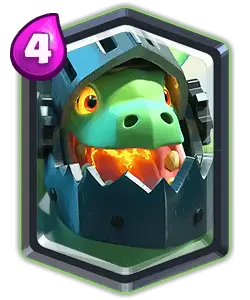 3. Inferno Dragon/Inferno Tower: We don't have heavy hitters or high elixir buildings in all the decks. Inferno Dragon/Tower are also effective counters to the Electro giant. The Inferno tower should be placed in the middle. It will quickly melt the giant before it reaches the tower. The inferno dragon should be placed as far as possible from the Electro Giant otherwise his electric shocks will reset Inferno dragon's attack and it won't be able to kill it. Inferno dragon is preferred as it costs only 4 elixir.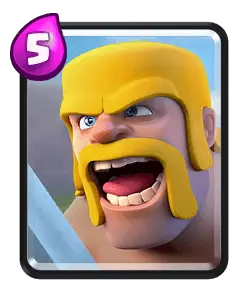 4. Barbarians: This group of 5 men is also one of the best counters to Electro Giant. Though, having higher leveled barbarians is recommended. They will take out the electro giant without dying by the shocks. Also, gives us a positive trade of 3 elixir as they cost only 5 elixir compared to 8 elixir of Electro giant. They should be placed right on top of the enemy electro Giant.
The Electro giant costs 8 elixir and we can use more than one troop to defend against it. We will keep in mind not to over commit.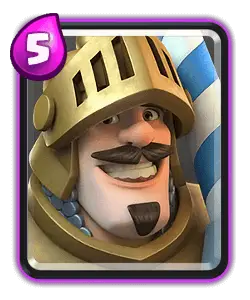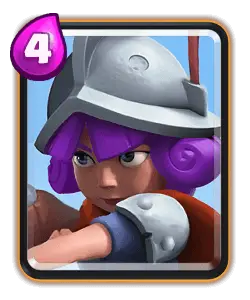 5. Prince and Musketeer: This pair is the one I use most of the time to defend it. Prince starts charging after some tiles and that charged attack is our key. The Prince alone can damage the Electro giant enough that he is not a problem for our towers. But to kill it and to counter push, Musketeer should be placed behind the Prince and out of the Electro giant's shock radius. These two cards cost 9 elixir in total. They will take out the Electro giant completely and will be a counter push on the enemy's tower.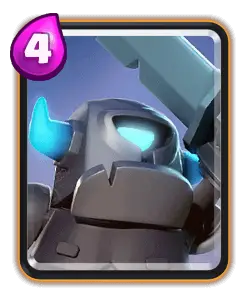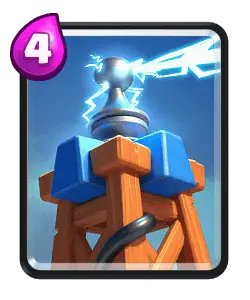 6. Mini Pekka and a defensive building: Mini Pekka is a low-cost good damage dealer. But it alone can't take on the tanky Electro Giant. Mini Pekka coupled with a defensive building makes it a feature in these best counters to Electro giant list. The preferred building is the Goblin Cage, Tesla or Bomb Tower. All these costs 4 elixir and the total cost would be 8 elixir. Also, these buildings attack, helping the Mini Pekka. Goblin brawler may survive after the Electro Giant. So, this strategy is a good bet if you do not have heavy cards in your deck to defend against the Electro Giant.
There can be other card combinations that can be effective against the Electro Giant. You can pair two melee troops or a building with a ranged troop or a flying type. Just remember not to waste too much elixir or more than two cards.
Join our Discord to discuss decks, talk about the game and share your Clash Royale moments. Clash On!