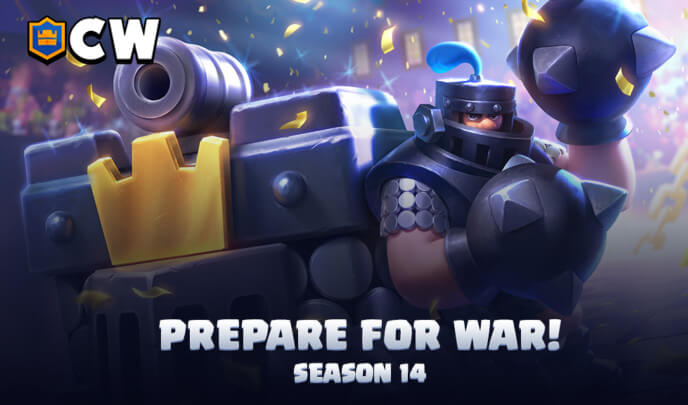 Hey Clashers! I'm Krux back again bringing you the latest info about Clash Royale's new season. The Season 14 update is starting on August 3 and here is all about it so that you do not lag behind in planning your decks and other stuff. Let's start this right away!
Clash Royale Season 14: Prepare for War Update (August 2020)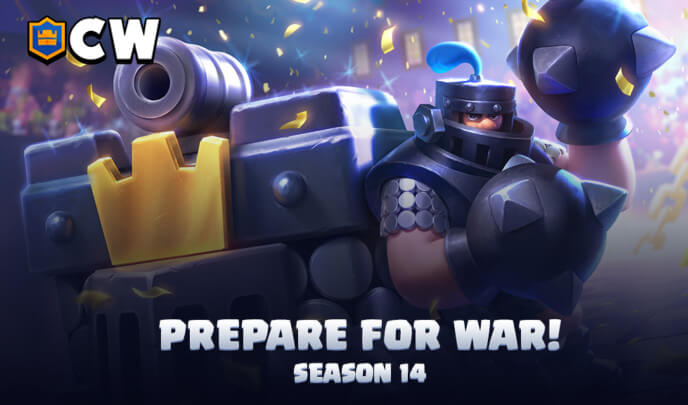 Pass Royale
Like every new season, Pass Royale brings some cool new emotes and an exclusive tower skin which can be obtained only with a Pass Royale.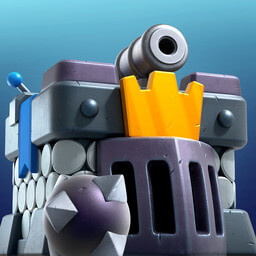 Tower Skin: Mega Knight
The new tower skin that comes with the pass royale in Prepare For War (Season 14) is called Mega Knight. The name sounds good to me. And it is not simply a name, the king tower cannon sits on a giant Mega Knight's helmet. It is made of boulders with a yellow crown in the front sticking out. The Princess towers are blue in colour with a blue feather ornamenting them. Solid steel we got here. This skin design looks and feels strong to me. What do you say?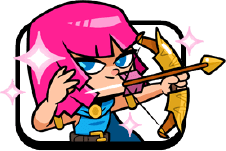 Exclusive Emote: Slowmotion Archer
The archer which we all forgot is back in the game and not normally. She is back with a new emote in which you can see her shooting an arrow in slow-motion with the wind blowing through her hair. She also winks in the end. Ah! Such a fresh emote; I liked it. I know that arrow will pierce right through your heart.
Other Emotes: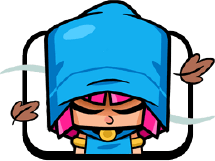 Archer with Hood: The archer puts on a smooth blue hoodie made of fine thick fabric to shield herself from the cool wind that blows swishing past her. Some brown dry leaves swirl with the wind. Really chillin' breeze. The emote will be available in the shop to buy.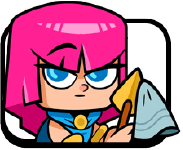 Archer cleaning arrow: The archer rubs her arrow with a handkerchief while giving you a don't-mess-with-me look. She blows away the dust later with a swag filled shine. Good archer emotes this season. This will also be a shop offer.
Arena: Legendary Arena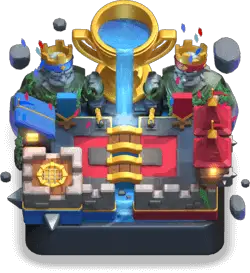 This season we will not be visiting any out of the continent place. Players will be back at the Legendary Arena (Arena 13) to Prepare For War. The arena has a good competitive vibe with the enormous trophy on one side with water falling from it. The two king statues oversee the arena matches for any foul play. The Arena matches with the tower skins in colour and feeling. It is also a revisit as Clan Wars II will start in this season and we need to practice our game. Legendary Arena is the start of serious gameplay for a new player.
Balance Changes
To keep the game fair and enjoyable, Clash Royale team is vigilant about a card dominating or falling into the dark. They buff or nerf cards every season and this time there are a lot of changes to make us prepare for Clan Wars II in a kind way. The changes which we will see in Season 14 are here.
Royal Recruits (Buff)
The Royal Recruits is not a card which you see very much in Clash Royale meta or in challenges. The battalion of spear troops is getting a slight increase in damage with it going 110 from 101.
Bowler (Rework)
I hope you have not forgotten our purple giant with a boulder in his hands. Bowler is getting a rework in this season with his projectile range increasing from 6 to 7.5 (25% increase). His hitpoints are also increasing a bit, i.e, 8%. This makes his offence better than before. Sight range for the troop has been decreased, so he will wait for enemies to come closer before attacking.
Miner (Nerf)
Miner is a card which is used in many decks with low average elixir cost. Miner will see a nerf in Crown Tower Damage this season with it decreasing a bit. Miner also saw a nerf with spell cards in Season 9. Season 14 (Prepare for War) is also getting spell nerfs. Looks like he is being treated as a potion and not a human.
Spell Cards (Nerf)
Spells have been the cards which are compulsorily used in every deck. You cannot do without a spell in your deck. It is good to use them effectively. Clash Royale is seeing a nerf in the spells as there are decks which use spell cycles to kill enemy troops grouping near towers and also damaging the tower. To make it balanced, the crown tower damage of spells have been reduced by 14%. The spells which are nerfed are Arrows, Giant Snowball, Fireball, Freeze, Lightning, Poison, Rocket, The Log, and Zap. Earthquake and Tornado are the same as they were.
Royal Delivery (Rework)
Royal Delivery is an amazing card if you know how to use it. It hits both air and ground troops, killing swarms instantly. It knocked back the enemies in the arena when fell and then starts defending with the spear. Really this takes a lot of effort from that lean man. It is getting a damage buff from 101 to 110 and its knockback removed. So it won't be the case to drop delivery on everyone to save your tower now. I did it in my Miner Wall Breakers deck. Looks like I need a new deck now.
Bats (Nerf)
Another card from my decks. I used bats in almost all decks as they are so good for 2 elixir. Or they were. Bats will see a slower hit speed (hit time or time between each hit) in Season 14 with it increasing from 1.1 seconds to 1.3 seconds. This means low damage per second.
The Log (Nerf)
Another omnipresent card is getting a nerf. The Log has high usage rates in ladder and challenges alike. They did not make it unusable but a balance change to increase its skill-cap. The log will have its projectile range reduced by 9%, i.e, one tile for level 9. We will need to deploy The Log at the very top row of tiles in order to knock at the opponent's tower now.
New Game Modes
To Prepare us for War, Clash Royale team is bringing 5 special challenges based around archetypes like Beatdown, Bridge Spam, Air Attack etc. Players can win Legendaries in the challenges (As we will be in Legendary Arena) and these will also help them in preparing for Clan Wars II. We will the details of these in another post soon.
This was all about Clash Royale Season 14 (August 2020). We are excited for the season as well as Clan Wars II. Stay tuned for more articles by me on the topics. Clash On!