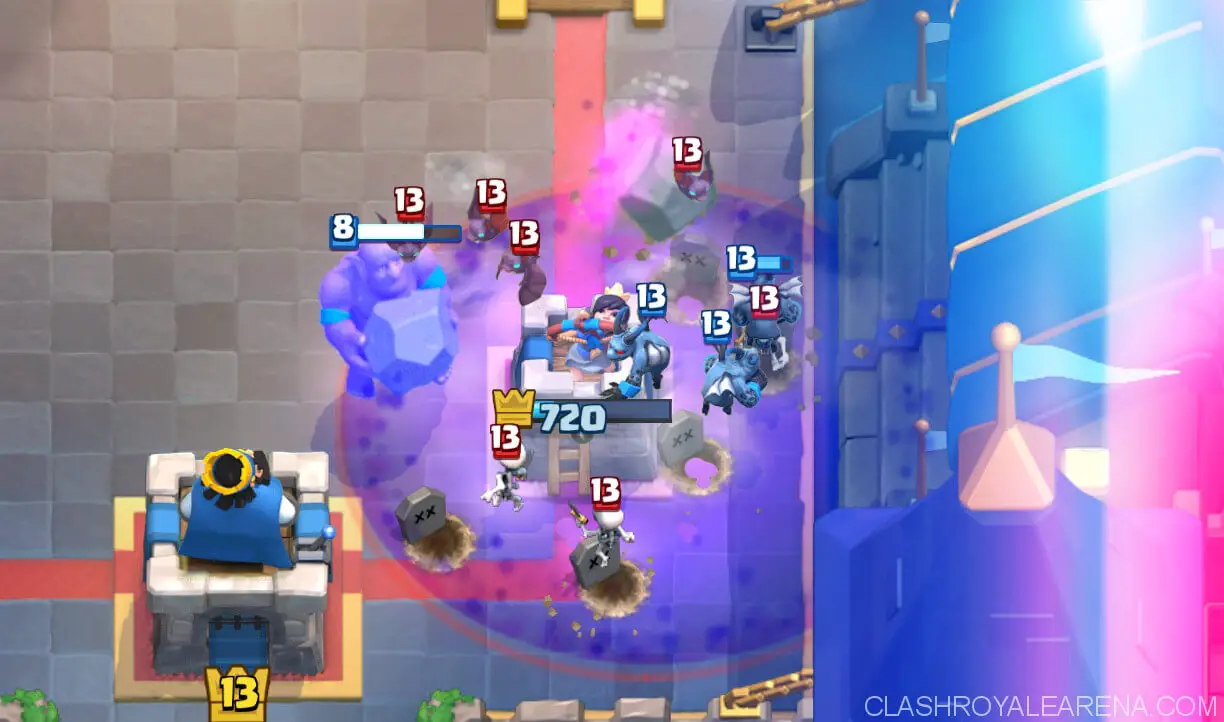 Hey guys, in this guide I want to show you some great defensive combos which require tiny Elixir to deal with certain troops and get zero damage done on your Tower.
The gifs below were taken from Mighty's video. You should take a look at his video at the bottom to see more details!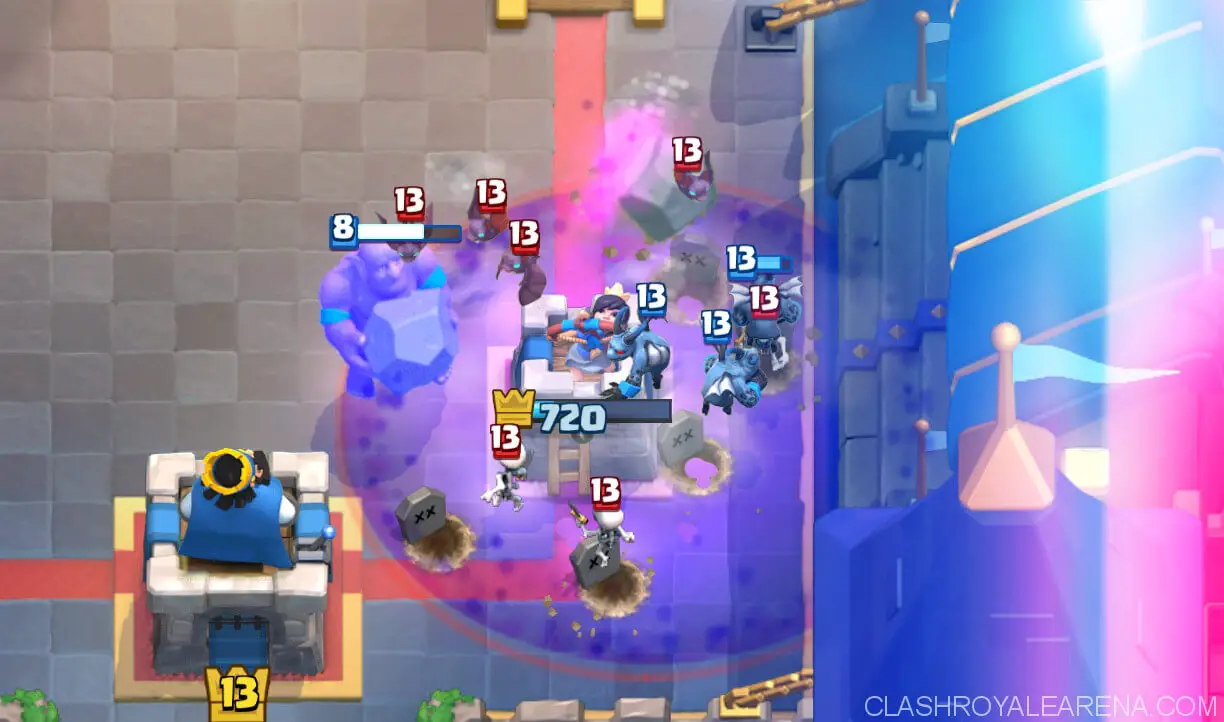 A few things to note
In these situations, the Arena Tower is helping take out the enemy troops.
The incoming troop is a lone, or not supported by any troop.
Everything is at Tournament standard.
These matchups were taken after the balance change in June.
Giant
Ice Spirit + Goblins combo can completely shut down the Giant. Positive Elixir trade!
Skeleton Army
Ice Spirit completely shuts down Skeleton Army. 1 Elixir for 3 Elixir.
Valkyrie
With only 2 Elixir, Ice Golem can easily shut down Valkyrie when played correctly.
Minion Horde
Not many players knew this but you can shut down Minion Horde by using Spear Goblins.
Baby Dragon
Once again, Ice Golem comes in handy. 2 Elixir for 4 Elixir!
Mini P.E.K.K.A
Sorry Mini P.E.K.K.A. Skeletons do not like pancakes.
Knight
Skeletons and Ice Spirit can easily get the job done. Positive Elixir trade!
Prince
Skeletons and Goblins will help you deal with the Prince with ease.
Witch/Electro Wizard

No worries. Goblins again!
Executioner
Goblins shuts down the Executioner. (It's a sign… Get them in your deck now!)
Balloon
Bats or Minions. Your choice!
Elite Barbarians
Goblins + Skeletons combo can shut them down easily.
Golem
I believe that Inferno Tower is the cheapest solution for you in this case.
Giant Skeleton
Skeleton Army is the best choice here! 3 Elixir for 6 Elixir!
Hog Rider
Skeleton Army gets the job done. 3 Elixir for 4 Elixir. You can't find any better deal!
Lumberjack and Miner
Goblins again. Shuts down the Lumberjack for a positive Elixir trade.
Musketeer
Skeletons! 1 Elixir for 4 Elixir. I believe that you can't shut down Musketeer with less than 1 Elixir xD
P.E.K.K.A
Tombstone is the best choice here. With only 3 Elixir, say goodbye to P.E.K.K.A!
3 Musketeers
Both Fireball and Skeleton Army can do this. However, using Fireball requires more skills tho.
Sparky
Poor Sparky. There are only 3 of them…
Ice Wizard
Skeletons shuts down Ice Wizard. 1 Elixir for 3 Elixir!
Bandit
Goblins again boyssss.
More details here:

Don't hesitate to comment If you know any other matchups!